Shopping for a TempurPedic mattress topper?
Don't buy one until you read this guide. The Tempur-Pedic brand is perhaps the most well-known in the mattress industry. 
Did you know they also make memory foam toppers? Tempur-Pedic toppers provide a luxurious and similar sleeping experience to Tempur-Pedic's line of high-quality foam mattresses. 
These toppers are ideal for revitalizing an old mattress or softening one that's a bit too firm. This buying guide reviews and compares the three most popular TempurPedic mattress toppers.
Not sure about a Tempur-Pedic topper? Then check out our other mattress topper buying guides:
Who Should Buy a TempurPedic Mattress Topper?
Tempurpedic mattress toppers are perfect for anyone who wants a premium memory foam topper to revitalize an older or too-firm mattress.
The Tempur-Pedic topper can help increase your mattress's pressure relief or lumbar support.  Tempur-Pedic's excellent memory foam can also help with back pain by reducing pressure on the back and improving spinal alignment.
Tempurpedic toppers are more expensive than most other memory foam toppers, however.  
There are a LOT of choices out there, so make sure you're buying what you need – not just buying the brand. That said, if you're willing to spend more on a well-respected brand, TempurPedic is an excellent option.
Tempurpedic Mattress Topper Options
Here is a list and comparison table of toppers from Tempur-Pedic.
TEMPUR-Topper Supreme

 – This is Tempur-Pedic's most popular Topper. This topper uses TEMPUR material to relieve pressure on your shoulders, hips, and lower back. It is also great for back pain treatment. The TEMPUR Topper Supreme has a medium feel.

TEMPUR–Adapt + Cooling Topper:

 TempurPedic's most softened Topper. To provide pressure relief, it uses TEMPURES material. It also comes with a cooling cover.

Serenity By Tempur-Pedic

 

–

This topper is only available on third-party websites like Amazon. Serenity is made of ordinary memory foam. This is the ideal choice for those looking for a Tempur-Pedic topper on a tight budget.
TEMPUR-Topper Supreme

Award
Best Tempur-Pedic Mattress Topper
TEMPUR-Adapt + Cooling

Award
Best for Pressure Relief
Serenity by Tempur-Pedic
Tempurpedic Mattress Topper Review
Alright, let's take a deeper look at each of these Toppers, starting with the most popular Supreme.
The TEMPUR-Topper Supreme is made from the same TEMPUR material as Tempur-Pedic luxury mattresses.
It is memory foam, but it's better than regular memory foam. It adapts easily to your body and provides a pressure-relieving hug.
It doesn't get too hot, unlike ordinary memory foam. Instead, it adapts to your body. It won't cool you down, but it won't make you hot. It is a temperature-neutral substance.
The TEMPUR material has a better life expectancy than ordinary memory foam. It doesn't deform or break down as quickly as cheaper memory foam toppers.
The TEMPUR–Topper Supreme has a thickness of 3″. It is ideal for mattresses that are worn out. This evens out the mattress's surface, which improves the spinal alignment.
It is a great choice if you feel your mattress is a bit too firm. You can also use it if your mattress feels a bit too firm.
The TEMPUR Topper Supreme is an excellent option if your partner wakes up every time they turn around or get out of bed. The foam absorbs motions, which reduces motion transfer on innerspring, hybrid, and latex mattresses.
The TEMPUR Topper Supreme can be used on more than just mattresses. It can be used on a sofa bed or sofa to provide temporary sleeping spaces for guests.
You can use it as emergency aid, but it will not provide sufficient support, especially if used daily.
All sizes of TEMPUR Topper Supreme are available, from twin to Cal King. You can only choose medium as your comfort level.
There are some drawbacks to the TEMPUR material in TEMPUR Topper Supreme. It may not be supportive enough for heavier sleepers. Some people found the Topper to be too soft and sunk into them.
The TEMPUR Topper Supreme is not suitable on a too-soft mattress to make it firmer. The Topper is quite soft and will affect the quality of your sleep experience.
A latex topper is a good option if your mattress is too soft.
Price is another issue. The TEMPUR-Topper Supreme Topper is the most expensive from Tempur-Pedic. It is also the most expensive memory foam topping on the market. TEMPUR Topper Supreme is not the right choice if you have a tight budget.
Although it is expensive, the TEMPUR Topper Supreme can transform your sleep experience. Customers report that their back pain is gone, they have less tossing/turning, and they can sleep better.
The TEMPUR Adapt + Cooling Topper is extremely soft.
We have heard from many customers that the support was less than they expected.
It has a 3″ thickness, which gives it a more luxurious feel. This is the type of Topper you can sink into.
It is recommended for side sleepers who feel their mattress is too firm. The TEMPUR-Adapt + cooling topper wraps around your hips and shoulders, preventing pressure points.
This Tempur-Pedic Topper is also ideal for side sleepers with hip or shoulder pain. The TEMPUR Adapt + Cooling Topper cradles the body to reduce pain.
This TEMPUR Adapt + Cooling Topper is soft because it is made with TEMPUR–ES. A much softer type of memory than the original TEMPUR.
It conforms to your body better, hugging you more tightly.
It is used to soften or revive a hard mattress. You can use it on sofa beds and on the sofa to create a temporary sleeping area.
Because of how closely the foam contours to your body, it absorbs more heat than TEMPUR. To prevent overheating, the Topper comes with a cooling cover.
All standard sizes are available for the TEMPUR-Adapt+ Cooling Topper
Most people sleep well with the cooling cover. However, the cooling cover is not enough for those who sleep hot.
Hot sleepers complain that the Topper can be a little too warm. We recommend the TEMPUR Topper Supreme if you are a hot-sleeper.
The TEMPUR–Adapt + Cooling Topper, similar to the TEMPUR–Topper Supreme, is only suitable for softening a too firm mattress. A latex topper is a better choice if you need to increase support for a soft mattress.
The price is another problem these two TempurPedic toppers have in common. Both are more expensive than regular memory foam toppers.
The TEMPUR–Adapt + Cooling Topper is the best option if you are looking for a luxurious, plush sleep experience without having to spend thousands on a premium pillow-top mattress.
It increases pressure relief, adapts easily to your body, and relieves pain in the hips, shoulders, and hips.
Tempur-Pedic isn't very open about the Serenity topper. You won't even find it on their official website. It is available on Amazon and other retail sites like Costco.
Although it is not known what material the Serenity topper uses, it is likely ordinary memory foam given the low price.
Although the Serenity topper doesn't have the luxurious plush feel as other Tempur-Pedic toppers, it is an excellent option if you're on a tight budget.
Although the Serenity topper isn't as luxurious as the other Tempur-Pedic toppers, it does offer the same luxury. It's still a comfortable topper for those looking for pressure relief.
The medium-feel memory foam Serenity topper is excellent for back and side sleepers who want to soften their firm mattresses.
It's also great for side sleepers who have hip or shoulder pain, as well as people suffering from back pain.
The Serenity topper also helps with motion isolation. If your partner gets up or turns the bed, you will feel more rested.
It is 3 inches thick, so you can feel a difference in how your bed feels compared to a two or 1-inch topper. It is a great option for older mattresses and too-firm mattresses.
You can also use it as a bed on its own but only temporarily. It can cause back problems if you are unable to support your spine daily.
The Serenity topper comes with a removable, machine washable cover.
Serenity may feel too warm if you're a hot sleeper. Serenity's soft memory foam wraps around your body, absorbing and retaining most of your body heat.
Many customers complained that they woke up hot.
Although the breathable cover is helpful in Cooling and Moisture-wicking, we recommend that you look for another option.
The Supreme topper is worth the cost if you are willing to pay it. It is temperature-neutral. You can add gel memory foam or latex to increase cooling.
Despite being a Tempur-Pedic mattress topper, the Serenity is surprisingly affordable. Although it isn't as great as the Supreme or Adapts toppers, it's still a great deal for the price.
Frequently Asked Questions
Is a TempurPedic mattress topper worthwhile?
Tempur-Pedic mattress topper uses a special memory foam type that offers better pressure relief, body contouring, and longevity than ordinary memory foam.
We believe they are well worth the extra cost. According to customer reviews, the majority of Tempur-Pedic users agree.
How long does a Tempur-Pedic mattress topper last?
Tempur-Pedic mattress topper made of TEMPUR-ES and TEMPUR-ES material lasts longer than traditional memory foam.
Tempur-Pedic toppers can last up to 3-5 years.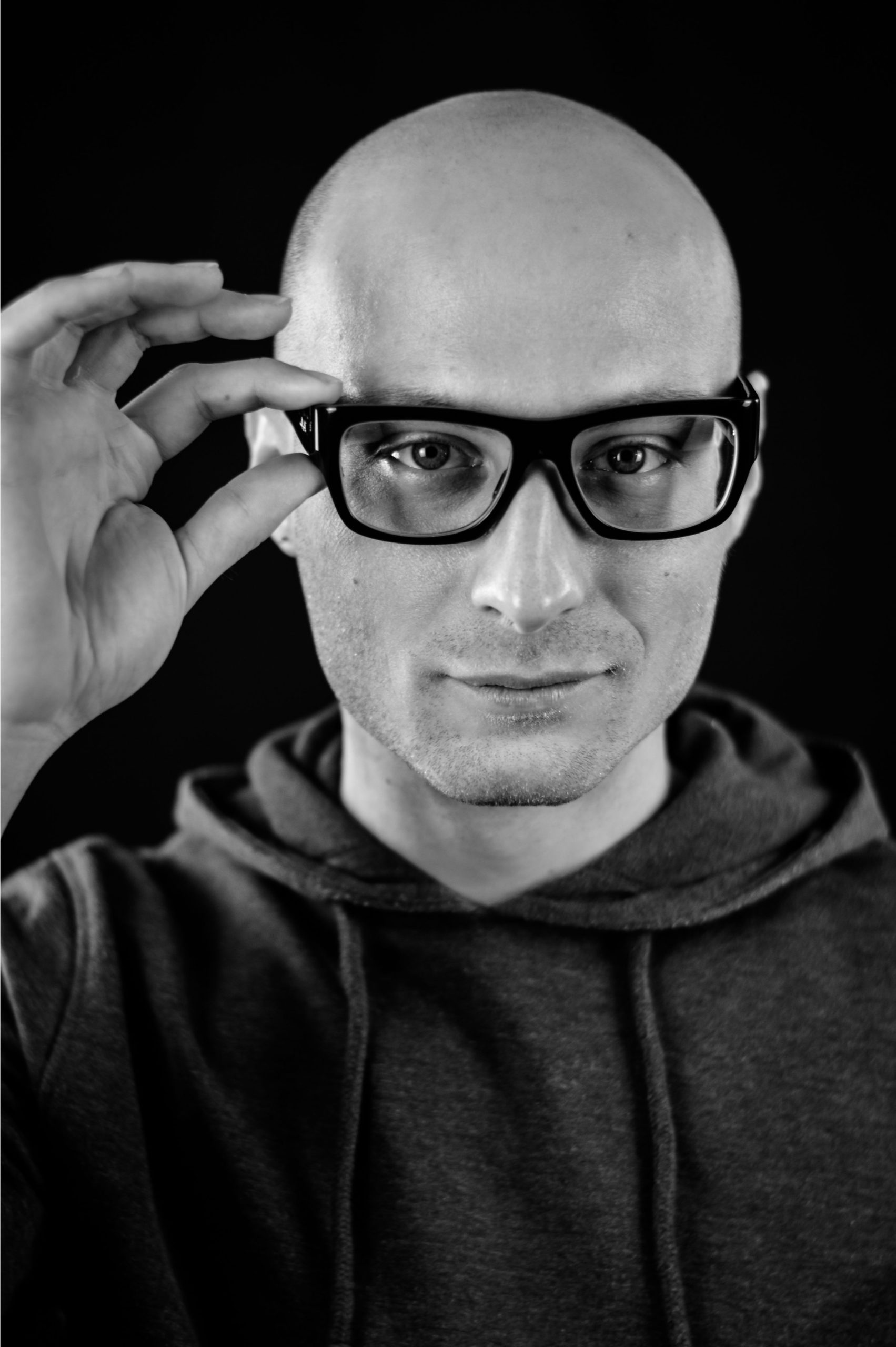 As a degreed engineer, I love new technology as much as you do (perhaps more). I also understand how to sort the best products from the rest. My team and I spend dozens of hours each week reviewing the best & latest products for your bedroom. Many are tested in-house, and others we break down based on our technical understanding. Whether you need a bed-cooling system, an adjustable bed, or a new CPAP machine – we've got you covered.