Are you considering a Novaform mattress topper?
Don't buy one until you read this guide.
This buying guide will help you choose the best Novaform mattress topper for your specific needs.
Not sure if a Novaform topper is right for you? Check out our other mattress topper buying guides:
What's In This Buying Guide
In this guide we review and recommend Novaform mattress toppers for a range of common needs and product types.
Novaform Toppers Sold Today
EVENcor Gel plus: Best for Hot Sleepers
Novaform EVENcor GelPlus toppers use gel memory foam and a cooling cover to make hot sleepers more comfortable.
ComfortLuxe: Best for Side Sleepers
ComfortLuxe's 3″ thick ComfortLuxe topper is made of plush memory foam and provides superior pressure relief for side sleepers.
It is also ideal for side sleepers suffering from hip or shoulder pain.
Seasonal: Best Year-Round Comfort
Novaform's seasonal topper is reversible and can be used in both cool and warm seasons.
Pure Comfort for Back Sleepers
The Novaform Pure Comfort mattress topper offers medium comfort and provides back support with pressure relief.
LURAcor Advanced Help: Best for people with back pain
People with back pain will appreciate the LURAcor's firmer feel. However, the topper is soft enough to protect sensitive or painful areas.
Overnight Recovery: Best For Athletes
The Overnight Recovery Topper is made with the same LURAcor foam. This is the support and alignment that athletes and active people need.
The Celiant cover helps to recharge your body while you sleep and aids in muscle recovery.
Best Novaform Mattress Toppers
Here's a quick list of our favorite Novaform mattress topper products.
We normally don't recommend memory foam toppers for hot sleepers. A latex topper is a better choice for cooling.
That said, a gel memory foam topper is a good option if you want pressure relief and support for your body with memory foam. 
In addition, gel memory foam is cooler than regular memory foam.
The EVENcor GelPlus topper doesn't just rely upon gel memory foam to keep you cool. The topper also includes a cooling cover that improves its cooling performance.
The center of the cover features zoned cooling technology. This is where you will need the most cooling. The cool and breathable cover also helps with night sweats.
The EVENcor GelPlus topper is 3″ thick. This is the ideal topper for mattresses that are too firm.
The Novaform EVENcor gelPlus topper's main problem is its price. It is more expensive than other memory foam toppers.
You can also choose one of the Novaform toppers if you're looking for a budget option.
Although it is more expensive, the EVENcor GelPlus topper offers a cooler night's rest than other memory foam toppers.
Back pain is one of the most common problems associated with sleeping on a soft mattress. If you have back pain and your mattress is causing it, the Novaform LURAcor Support Topper is a great option.
It provides lumbar support and natural alignment for your spine.
If your mattress is too firm, the LURAcor topper can help. It will soften your mattress without making it too plush.
If you have a problem with your mattress, causing your back to ache and bending your spine, the LURAcor support foam topper can help.
It is made from LURAcor, a polyfoam that provides more support than memory foam. It helps ensure your spine remains aligned even if you sleep on your stomach or back.
The LURAcor topper isn't too firm that you feel sore when you wake up. It doesn't feel as soft as memory foam, but it does provide enough softness to relieve pressure points.
If your preferred temperature is 0°C, the LURAcor topper is a great choice.
The LURAcor cover also includes 37.5 Technology, which regulates temperature and moisture.
The active particles in the fabric cover absorb sweat before it drenches clothes and skin. This is an essential benefit for those suffering from night sweats or hot flushes.
The particles remove sweat and cool you down. The particles also capture heat to keep you warm when it gets cold.
While the LURAcor topper is not recommended for people who are hot or have night sweats, it is helpful if you get cold in bed.
The LURAcor mattress topper does not provide deep pressure relief. Also, the LURAcor topper does not contain memory foam, so it won't conform as closely as Novaform's memory-foam toppers.
Side sleepers with shoulder or hip pain may not find the LURAcor topper comfortable, particularly for those who are side-sleeping.
Novaform LURAcor is an excellent option if you're looking to buy a mattress for back pain. This topper works well on soft mattresses with not enough support or firm mattresses that place pressure on the spine.
Side sleepers require more pressure relief than stomach and back sleepers. In addition, too-firm mattresses can lead to pain in the hips and shoulder areas and back pain.
The 3″ Novaform ComfortLuxe Topper wraps around your side to cushion your hips and shoulder.
This topper provides immediate pressure relief with its soft, plush texture.
The EVENcor GelPlus is our favorite choice for hot sleepers. However, we believe a ComfortLuxe topper is a good option for everyone.
To help you sleep cool, the topper is infused with gel.
100% Cotton copper helps with night sweats and cooling.
The cover is placed under the mattress to keep the topper from moving. Mattresses as thick as 20 inches can be covered by the cover. Don't be afraid if your mattress is extra tall or top-pillow.
ComfortLuxe's topper is made of gel memory foam and is excellent for most people. However, if you sleep hot, the ComfortLuxe topper may not be sufficient to keep you cool.
The EVENcor GelPlus topper is our recommendation for hot sleepers. This topper combines gel memory foam and a cooling fabric cover.
Although the LURAcor topper is an excellent choice for hot sleepers, it does not have ComfortLuxe's soft hug and may not suit side sleepers.
The Novaform ComfortLuxe topper is an excellent option for side sleepers who want extra cushion under their hips and shoulders.
Are you tired of sleeping hot? Switch the Novaform seasonal topper to the cool side. The cool side features a layer of EVENcor Gel Plus foam, absorbing body heat. The stay-cool cover is also available on the cooler side.
Are you feeling chilly? Flip the topper to the warm, featuring LURAcor support foam and a velour knit material.
You can adjust the temperature of your bed by using the reversible design, regardless of the season or how cold or hot you feel.
You can also choose between two firmness levels. The cool side uses gel memory foam, while the warm side uses firmer LURAcor foam.
Side sleepers will love the plush side. Firmer sleepers may prefer the firmer side.
The cover for the topper is removable and machine washable.
Novaform's memory foam toppers are expensive due to their reversible design. You might consider the Novaform ordinary toppers if you have a tight budget.
Although the LURAcor topper is an excellent choice for hot sleepers, it does not have ComfortLuxe's soft hug and may not suit side sleepers.
People sleep hot or cold, depending on the season. Therefore, the Novaform seasonal topper is more comfortable than regular memory foam toppers if you switch between them.
The Novaform Pure Comfort memory foam pillow topper is our top choice for back sleepers.
It offers a moderate feel, a good compromise between firm support and soft contouring. It doesn't cause pressure points and ensures your spine remains naturally aligned.
The Novaform Pure Comfort Topper uses a particular type of memory foam called NutraTemp. They don't give much information about how the foam is made or what it does, but they do say that it's more responsive than regular memory foam, and it sleeps cooler.
Pure Comfort topper feels medium to firm but may feel more comfortable if you are under 130lbs.
Because of its firm-soft balance, we believe it is an excellent option for back sleepers. It contours around your body to alleviate pressure points and is firm enough to support your spine.
The Pure Comfort topper can be used to soften or firm a too-firm mattress.
The 3″ thick topper makes it easy for heavier sleepers to get on top of the firmer mattress beneath.
Pure Comfort topper comes wrapped in a 100% cotton covering. It is breathable and cools you down. The Nanotex protection, which Novaform calls it, makes it easier to remove stains.
Customers complain that the Pure Comfort Topper can make moving around in their beds difficult.
Novaform claims that the NutraTemp is responsive to latex better than regular memory foam. However, this can make it harder to roll in bed or turn.
This would have been easier with a thinner 2" topper, but the Pure Comfort Topper is only available in a 3" version.
Although we don't believe NutraTemp memory foam is significantly different than ordinary memory foam in terms of comfort, the Pure Comfort Topper is still very comfortable for back sleepers who require extra support and pressure relief.
The Novaform Overnight recovery topper is named so because it has a Celliant cover that helps you rest and recover.
Celliant technology improves your sleep quality and speeds up muscle recovery. This will ensure that you are awake and feeling refreshed.
While Overnight Recovery is beneficial for anyone, it's especially great for athletes and active folks who regularly put their muscles through the wringer.
Celliant technology is a well-known and widely used technology. Learn more about how it works at the official website.
Celliant technology fabrics contain trace elements and minerals that absorb heat from the body and emit it as infrared energy.
It does two things. It helps you to sleep cool because the minerals absorb heat.
It increases blood circulation. There are many knock-on benefits to improved blood circulation, including faster recovery.
Blood circulates more quickly, which means that oxygen is delivered faster and more efficiently to the cells. This allows for the rapid repair of tired or torn muscles.
Improved recovery is a huge plus for athletes or anyone with an active lifestyle.
It improves the quality of your sleep, and not only for athletes. You will feel more rested and energized when you wake up.
A 3" foam topper is hidden beneath the Celliant cover. The Overnight Recovery Topper does not contain memory foam. It uses LURAcor foam, a type of polyfoam. It is especially helpful for heavier side sleepers than the back and provides pressure relief.
The Overnight Recovery Topper is not for you if you are a fan of the memory foam feel. It does not use memory foam, but foam.
It strikes the right balance between firm and soft, but it does not have the same body-hugging as memory foam.
Novaform should offer a memory foam topper with the Celliant topper for those who prefer a more luxurious memory foam feel.
Novaform mattress toppers are a bit more expensive than other brands. 
They are also more comfortable and higher quality products that last longer.  And Novaform makes a topper for every need under the sun.
Perhaps this is why Novaform mattress toppers come with a 10-year warranty, which is significantly longer than the 1-year standard in this industry.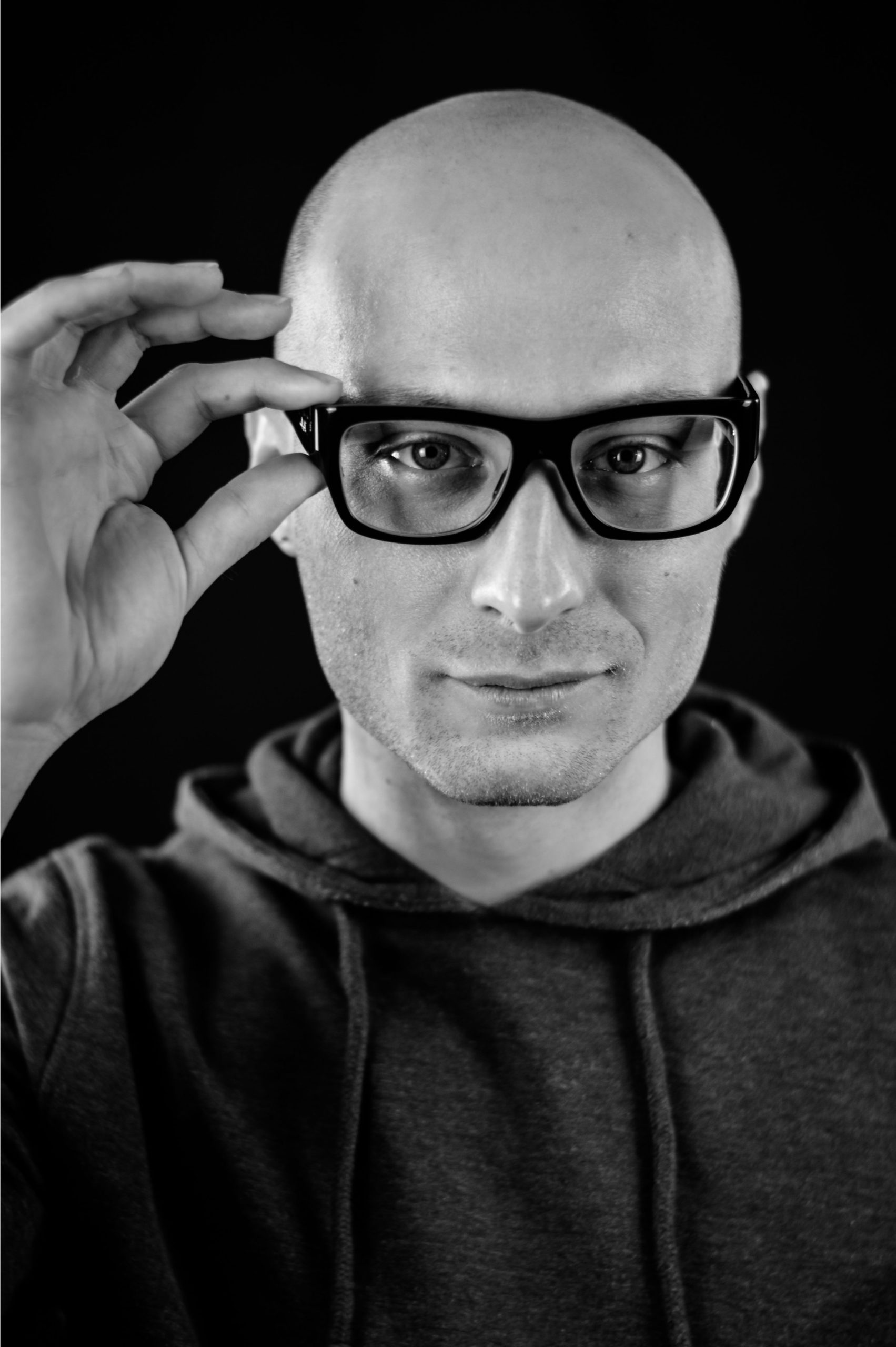 As a degreed engineer, I love new technology as much as you do (perhaps more). I also understand how to sort the best products from the rest. My team and I spend dozens of hours each week reviewing the best & latest products for your bedroom. Many are tested in-house, and others we break down based on our technical understanding. Whether you need a bed-cooling system, an adjustable bed, or a new CPAP machine – we've got you covered.