You'll be astonished at the uniqueness of Purple mattresses if you read our Purple mattress review. This mattress uses a special polymer that has a grid-like structure. The pressure applied to the grid walls can cause them to collapse or stay upright.
A similar technology is being used in more luxury mattresses today.
Intellibed describes these as "100% Soft + 100% Firm". The mattress adjusts to your body weight and sleeping position.
This review will cover three hybrid mattresses from the Legacy Collection. They are the Indigo, Sapphire, and Azure.
In addition to these, Intellibed also sells Signature Collection and Limited Collection beds. A Queen from these lines costs well over $6,000.
What's In This Mattress Review
This review takes approximately 10 minutes to read. 
All Gel Matrix mattresses manufactured by Intellibed are made in the United States, Salt Lake, Utah. This creates local jobs and high-quality mattresses.
To order a Gel Matrix mattress, visit Intellibed's website.
To choose your mattress, visit their Legacy collection page. There are three. Azure is the cheapest, while Indigo is the most expensive.
They all use the same materials and have an equal number of layers. These differences are attributed to the way that the mattress feels.
The more expensive a mattress is, the more luxurious it will sleep on. The more expensive Sapphire and Indigo mattresses have extra support and motion control.
These hybrid mattresses are made up of a Gel Matrix, latex foam, and a spring base. Click on the mattress you prefer to visit the main product page.
Please select your size once you have made it. From twin to California King, all standard sizes are available for all Nuvea mattresses except Indigo. Indigo doesn't have full and twin sizes.
You can also order a Cal king or split king by calling Intellibed directly.
Next, select whether you want to add an adjustable base/box spring or a mattress protector. To receive a warranty, you must purchase the mattress protector and enjoy the 60 day trial period.
You also have the option to have your mattress taken out for a $99 charge. You can pay for your order with a credit card or apply for special financing. There is no interest if you're approved to spread your payments over 6, 9, or 12 months.
The mattress will arrive at your home within 14 days. If you have paid for removal, they will remove the old mattress and recycle it.
Intellibed offers a 60-night in-home trial. To be eligible, you must purchase and use a mattress protector.
Intellibed has a minimum use period of 30 nights, as with all online mattresses. You will be charged for return shipping if you return your mattress after 30 nights. There are no return fees if the mattress is returned after 30 nights.
You can also request a replacement mattress, but you will be responsible for shipping and paying the upgrade fee.
The outstanding 20-year warranty covers all three mattresses. To keep the warranty valid, you must purchase a mattress protector and use it.
Intellibed ships anywhere in the US, including Alaska and Hawaii. Shipping is not free.
Shipping costs vary depending on where you live and will be higher for those living outside the US.
The delivery charge starts at $269 per order. This is a high price compared to other online mattresses.
Intellibed partners with Manna to deliver mattresses using a white glove delivery system. So you don't need to pay any extra for shipping costs.
They will bring the mattress to you, unbox it, and set it up.
They will also set up a frame if you have ordered one.
They can also remove your old mattress if you have paid for the mattress service.
What kind of support do Intellibed mattresses require for their bed frames?
A sturdy, flat, and in good condition frame.
These mattresses are very heavy and can cause damage to your warranty. I recommend purchasing its adjustable base, box spring, or frame when you order your mattress.
This warranty states that queen and king-size mattresses must have frames with center support.
Can Intellibed mattresses be used on an adjustable mattress?
They do.
Is a mattress protector required for Intellibed Mattresses?
Yes. It would be best not to use the mattress without a protector.
Do you need to rotate the Intellibed mattresses?
Yes. The company recommends rotating the mattress once a month for the first six months. After that, it is recommended to rotate the mattress once every six months.
All three Nuvea mattresses have a simple, two-tone design except for the Indigo, which has three colors.
They have a minimalist design which understates their luxury sleep experience.
Each mattress has a different configuration. They all have three sections: the top comfort Gel Matrix, the transition foam layer to provide support and comfort, and a core support layer made of springs.
Each mattress has a gel matrix top layer. This layer is made up of a unique gel polymer containing a 3D checkerboard pattern. It looks like a waffle.
When you apply pressure to the waffle, it buckles. It might, for instance, collapse under your hips and shoulders if they press harder into the mattress. It stays flat if there is less pressure, like your back or legs.
This allows the mattress to offer personalized comfort. This mattress responds to your comfort needs by providing pressure relief and supports exactly where you need it.
Gel matrix's durability is one of its most significant advantages. It can last for up to 30 years with just a little permanent depression.
Except for the Numea Indigo, which has two layers of the gel matrix, each mattress has a single layer at the top.
The second section of Intellibed mattresses offers a combination of contouring and pressure relief.
The Azure mattress is the cheapest, and it uses high-density Polyfoam as its top layer. Both Indigo and Sapphire use Talalay latex. However, Sapphire uses only one layer of Talalay latex, while Indigo has two.
Each mattress has an innerspring base, but each one is slightly different.
The Azure model is the cheapest and has springs similar to traditional spring mattresses. Although connected springs are durable and provide good contouring, they are not the best for motion control.
Both the Indigo and Sapphire models feature pocketed springs. The Indigo mattress has pocketed springs. However, the pressure points of the body are zoned into the pockets. This allows for excellent motion control and contouring.
All three models come with a luxurious quilted cover. It is breathable and feels soft to touch. In addition, the mattress has a plush feel from the quilting.
Under the cover is a silica-based fire sock that contains no fire retardant chemicals.
As long as the mattress has synthetic fiber, it will have a mild 'fresh foam smell. It is like a brand new car smell.
It is harmless and should disappear within a few hours. However, it's possible to help it outgas faster by leaving it exposed in a well-ventilated area for 1 or 2. 
The Intellibed mattress is one of the most luxurious and comfortable mattresses you will ever find.
It's worth it. It molds to your body perfectly, providing support where you need it and pressure relief where you need it.
Thanks to the spring and latex layers, the mattress is highly responsive. In addition, the gel matrix layer and quilted cover make it feel plush and comfy.
You will be able to sleep comfortably on any of these mattresses, regardless of how heavy or in what position.
Because the Intellibed mattresses are made to provide customized comfort, it is difficult to describe their firmness.
Depending on body type and sleep position, one person might feel that the mattress is firmer than another.
It's a medium-firm mattress with an overall firmness. It is between 4 and 7 on a scale of increasing firmness.
As with firmness, sinkage will depend on your weight and sleep position. In addition, the pressure applied to the top layer, which is waffle-like in appearance, will affect its response.
It will sink further if you lie on your back, especially underneath your hips and shoulders. If you are sleeping on your back, you will feel more sinkage under the butt but less under your back. The extra pressure will cause more sinkage for heavier sleepers.
Very little motion transfer is found in all mattresses. However, the Indigo excels in motion control. It uses pocketed body-zoned coils.
Sapphire just took the coils, while Azure uses connected springs that transfer more motion.
The Indigo is a mattress that has almost zero motion transfer.
These mattresses have never had temperature control problems. The gel matrix layer provides support and contouring and allows for excess body heat or moisture to be emitted from the mattress.
The innerspring and latex are great for keeping the mattress cool, even during the hottest nights.
This Mattress is Perfect For You If…
Although Intellibed mattresses are costly, it is easy to see why. These mattresses offer a level of comfort and support unmatched by other mattresses. This is not to mention that you won't likely need another mattress for the next 20-30 years.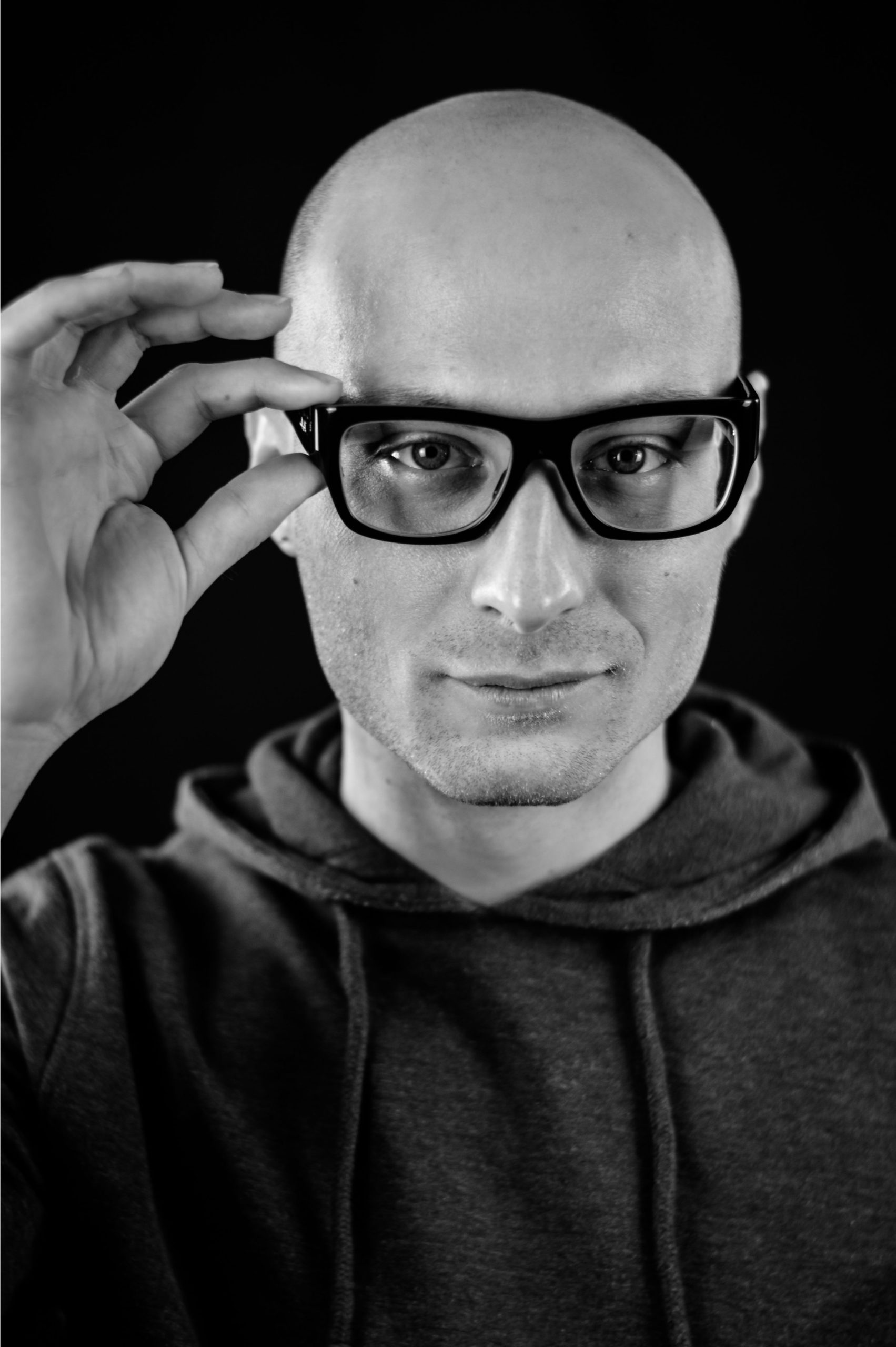 As a degreed engineer, I love new technology as much as you do (perhaps more). I also understand how to sort the best products from the rest. My team and I spend dozens of hours each week reviewing the best & latest products for your bedroom. Many are tested in-house, and others we break down based on our technical understanding. Whether you need a bed-cooling system, an adjustable bed, or a new CPAP machine – we've got you covered.