Shopping for a latex mattress topper?
You've come to the right place.
A mattress topper can be a great way to improve your sleep experience without having to spend a lot on a new mattress.
Although no pad can fix everything, a latex mattress topper can definitely make your bed more comfortable.
Memory foam mattress toppers are by far the most common type. 
However, a latex mattress topper is the better choice if you want more support and bounce and/or if you want to sleep cooler.
And if you are looking for an all-natural topper, a latex topper is pretty much your only choice.
Pro tip: We've learned a great trick from latex topper users. After your topper starts to deform, just flip it over to return to normal.
What's In This Buying Guide
In this guide we review and recommend top-rated latex mattress toppers for several common needs and types of toppers.
Most of our picks are all-natural toppers with no synthetic or blended latex in them. 
Although latex toppers are definitely more expensive, in our opinion they provide the best comfort, support, cooling, and durability of any material. 
Best Latex Mattress Toppers
PlushBeds

Soft, medium, medium-firm, extra-firm
Pure Green
MyGreenMattress
Ultimate Dreams
OrganicTextiles
Avocado Green
Saatva

Best for Back & Stomach Sleepers
Nest Bedding
Latex Mattress Factory
PlushBeds 3″ Soft 100% Talalay Latex Mattress Topper has a unique ability to cradle your body while maintaining spine alignment.
In our opinion, the PlushBeds mattress topper is one of the best Latex Mattress toppers we've e er reviewed.  It is a high-quality 100% all-natural product with tons of size and firmness options to choose from.
The PlushBeds topper uses 100% natural latex made with the Talalay process, which gives it a body-contouring, yet springy feel.
You can choose among four options for firmness: extra-firm, medium, medium-firm, and soft. Here are exact numbers for each level of firmness:
Soft: 19-21 ILD.  Best for side sleepers and to fix too-firm mattresses.
Medium: 24-26 ILD. Best for back sleepers. Also good for softening a firm bed.
Medium-firm: 29 to 31 ILD Stomach and back sleepers will enjoy this one the best. Will also add a little more support/firmness to a worn or soft mattress.
Extra-firm: 34-36 ILD. For heavier sleepers who need additional support. Ideal for stomach sleepers as well.  If you need to significantly improve support on a sagging/worn mattress, this will do the trick.
All toppers measure 3 inches thick and come in all standard bed sizes from twin to California King.
The PlushBeds topper does not emit odors (off-gassing), stays cool to the touch all night, and is resistant to mildew and dust mites. It is also hypoallergenic.
PlushBeds' latex topper costs considerably more than 3″ memory foam toppers. 
Although it is a little expensive, the PlushBeds Talalay latex topper can transform an old mattress into something new.
We love the fact that you have lots of firmness options – far more than most toppers offer.
Pure Green 100% Natural Latex Mattress Topper – Soft – 2 Inch – Queen Size
Natural latex toppers can be more expensive than foam ones. However, you can still find good quality, affordable options like this one by Pure Green.
Pure Green sells a 3" topper at a reasonable price. However, if you want to spend less, you can choose a 1 or 2" topper.
All toppers made from 100% natural latex
If your mattress is in pretty good condition and you want to soften and cool it down it a bit, then this is the topper for you. 
If you find a latex topper that seems too cheap, we recommend being cautious because it is likely to be synthetic latex and not the real deal.
The Pure Green latex mattress topper is not one to be concerned about, however. This topper uses 100% natural latex made using the Dunlop process, which is less expensive than Talalay.
You can get the topper in all bed sizes from twin to Cal King. 
You can also choose from a 1", 2", or 3" topper in each size.
Because it isn't as plush, the 1" option works well for back sleepers.  If your mattress sleeps hot, the 1″ thick latex topper will create a nice cooling buffer for the least amount of money.
If you want to add more softness, then the 2" topper is ideal for most people. Heavier back sleepers and couples should consider buying the  2" topper at a minimum. 
If you want to give your mattress an extra-plush feeling, the 3" topper is the best choice. This is also a great choice for side sleepers, and a better option to revitalize an old mattress.
All toppers can be purchased in just one firmness option, however – soft (20 ILD).
The Pure Green topper does not do as good a job of firming-up a medium-soft or soft mattress as other products do.  It's best used to soften a firm bed.
The Pure Green latex topper is the most affordable all-natural latex topper for softening a firm bed and/or cooling a hot one. 
It doesn't feel that soft, however, so don't be alarmed. You won't sink into the latex, unlike memory foam. The topper will support your body and keep your spine aligned.  It's just not the firmest option out there.
The 1" mattress topper is the perfect budget buy if your bed is in decent shape and just needs to be a little softer and cooler.
My Green Mattress' natural latex topper is one of the softest around. Its 14-18 ILD is the softest setting on the official firmness scale.
My Green Mattress's latex topper is a great option for anyone looking for more pressure relief than the average.
This latex topper will not have the same close hugging comfort as memory foam. Instead, it has a softer, springy feel.
This is a great option for people who need a pressure-relieving topper that doesn't feel like memory foam. This topper is great for people with hip, back, shoulder, or neck pain.
My Green Mattress Topper is wrapped in organic cotton, which is a departure from other latex toppers. The entire topper, even the cover, is all-natural.
The cotton cover protects latex from stains and adds cooling and moisture-wicking.
Only one firmness level is available for the My Green Mattress Topper: plush soft.
This is not the right choice if you're looking for a firm or medium-firm option.
For that, we'd choose the PlushBeds topper or one of the next two products on our list.
A firm mattress topper provides more support to a mattress that is too soft. This prevents you from sinking too deeply into the mattress and better aligns your spine.
The Ultimate Dreams mattress topper is ideal for a medium or firm feel. 
While this topper will firm up your mattress, it also provides contouring to alleviate pressure from your hips and back.
A softer comfort option is also available.
Most people complain about their mattress being too firm. However, some people end up with too-soft mattresses because of how they were made or the age of their mattress.
The Ultimate Dreams topper can help with these two problems. We recommend the firm (36 ILD), or medium (28 ILD) topper.
These Ultimate Dreams toppers add firmness to your mattress without making it too hard, reduce sinkage, and improve lumbar support.
If you are only looking for moderate firmness, or if your mattress is medium-firm, choose medium firnness.
If you require extra support (ideal if heavier sleepers), or if your mattress feels too soft, choose the firm one.
Ultimate Dreams also sells a soft mattress topper (19 ILD) for people who want to soften a firm mattress.  But we'd choose one of the products already reviewed for that.
The Ultimate Dreams topper is a great choice if you suffer from night sweats or are a hot-sleeper. The bamboo cover on the 3" topper improves cooling performance and helps wick away sweat.
The Ultimate Dreams topper looks great, except for the bamboo cover, which is a noticeably lower quality than the topper itself.
After a while, this cover may break down. 
Couples, stomach sleepers, back sleepers, overweight people, and those who are heavier than average will all benefit from the Ultimate Dreams topper.
OrganicTextiles 100% Natural latex mattress topper, Queen Size, 3 Inch, Medium Firm – Relief of Back Pain – Pressure Points Support. – Toxic-Free – Fast Bounce Back Form
People often search for a mattress topper to relieve back pain because a too firm or too soft mattress can lead to spine misalignment, pressure points, and back pain.
OrganicTextiles natural latex topping is our top pick for back pain sufferers. It is medium-firm, which is the recommended firmness level for back pain relief.
Medium-firm is our recommended mattress firmness for back pain sufferers. 
Medium-firm bed surfaces provide the best combination of firm support and soft pressure relief to reduce back pain.
OrganicTextiles' topper is medium-firm with an ILD of 24 to 28. 
There are three thickness options available: 2′", 3", and 6". 
OrganicTextiles is an excellent choice if you're looking for a thicker mattress topper. The 6" mattress topper can even work as a temporary or guest bed; it is even more expensive than some mattresses.
For most people, however, the 2" and /3" toppers will be sufficient. If you are heavier or a side sleeper, then can get the 3" topper. A thicker topper will provide more pressure relief.
You also have a choice of bamboo or organic cotton covers.
OrganicTextiles' topper only comes in one firmness level. This is not the topper for you if you're looking for extra-firm or extra soft.
Although buying the right topper will not cure the cause of back pain, it can reduce the severity and keep it from getting worse.
OrganicTextiles' topper is supportive and conforming, which can help alleviate back pain from an uncomfortable mattress.
Avocado Green produces organic bedding, including sheets and mattresses.
The Avocado Green topper measures 2.75″ in thickness and is available in both plush and firm comfort options.
Avocado Green topper consists of three materials that are all organically certified.
The 2″ organic Dunlop latex used in the Avocado topper is GOLS certified.
There are two levels of firmness available: plush for side sleepers and too-firm mattresses, and firm for stomach or back sleepers and soft mattresses needing extra support.
A layer of organic wool, also GOTS certified, is added to the top of the latex to provide breathability, moisture-wicking, and all-season temperature control.
The certified organic cotton cover wraps around the latex and wool layers to provide a soft, breathable, sweat-wicking surface.
Avocado Green also sells a vegan latex mattress topper with organic cotton, in case you don't like wool.
Avocado Green's latex topper comes with a 1-year guarantee and a 10-year warranty.
Avocado Green latex mattress toppers come with a cover. However, you can't wash it. It can only be spot-cleaned.
You can't deep clean the mattress cover, so you need a waterproof protector to protect it from dirt, stains, and moisture.
If you care about the environment and 100% sustainable products, then the Avocado Green Latex Mattress Topper is the right choice for you. 
Avocado Green's certifications ensure that you're buying organic products that are safe and environmentally friendly.
A medium-firm to firm mattress topper is for stomach and back sleepers. It will offer support and alignment.
The Saatva latex mattress topper is our recommendation. It has premium Talalay latex, which provides support and cushioning for your pressure points.
Latex mattresses are only 1.5 inches thick. This gives them a firmer and more supportive feel than 3-inch toppers.
This topper is ideal for stomach or back sleepers who feel their mattress is too soft. The topper provides support and pressure relief by distributing the weight evenly.
The Saatva topper has Talalay latex. It feels buoyant and relieves pressure better than Dunlop latex.
The organic cotton cover is breathable, cool, and moisture-wicking. The Saatva topper's organic cotton cover is not washable, just like the Avocado Green one. It can only be spot cleaned.
Saatva's 1.5" thick latex topper is sufficient for stomach and back sleepers who weigh less than 230lbs.
If you are heavier than this, however, the Saatva topper will probably sink too much for comfort. Instead, we recommend a 3-inch firm latex topper which will provide more support and better alignment for your spine.
Saatva's natural latex topper makes a great option for stomach or back sleepers who feel their mattress is too soft.  It is also a great way to firm-up a worn-out foam mattress.
Nest Bedding's latex topper has a luxury feel that rivals a 5-star hotel bed.
It has a two-layer design consisting of a layer of soft polyfoam and a layer of natural Dunlop latex. 
This gives it a soft but not too soft feel.
The cotton cover made from organic cotton and wool enhances the topper's comfort.
Nest Bedding's latex and foam toppers are the best ways to make your mattress more firm.
The top comfort foam layer wraps around you, allowing you to sink into the mattress while cushioning your pressure points.
Natural Dunlop latex's bottom layer provides support. It will ensure that you don't sink too deep and cause back pain.
A layer of organic wool on the top of the topper adds to its plush texture and allows temperature control throughout the year. The knit cover is made from organic cotton and helps you stay cool and dry.
The Nest Bedding soft topper is only suitable for side sleepers, as you might have guessed. If you are a stomach or back sleeper, it probably will not properly support your spine.
If you're looking for an all-natural topper, the Nest Bedding topper may also not be the right choice. This is because while the Dunlop latex used in the top is 100% natural (OEKOTEX(r), certified), the main foam layer is synthetic.
This is why we believe the topper is too expensive for what you get. A Queen-size is currently available for $700. This is almost twice the price of an all-natural 3-inch latex topper.
Although it isn't the cheapest option online, the Nest Bedding Latex Topper is a great way for you to add luxury comfort to your firm mattress.
We recommend this 3″ natural latex mattress topper from Latex Mattress Factory if you're looking for a great deal on a latex mattress topper. 
It is 100% natural and costs less than other thinner latex toppers.
You can choose a medium comfort option for the topper that will suit both side- and back sleepers. In addition, the topper can give some support to a too-firm bed.
Being made in Sri Lanka and not the United States, the Latex Mattress Factory is likely cheaper than other toppers.
Sri Lanka is home to large rubber plantations, so it's cheaper to make latex mattresses and toppers in this country.
The Dunlop latex product is 100% natural. It is three inches thick with a medium comfort feel great for side sleepers and back sleepers.
If you need to soften a mattress that is too firm, the Latex Mattress Factory Topper is the best option. It can soften a hybrid, innerspring, or latex mattress.
Its 3″ thickness makes it an ideal choice for use with a sleeper sofa or as a standalone floor item in an emergency. 
The Latex Mattress Factory topper does not come with a cover. Therefore, to protect latex from any damage, we recommend purchasing one. 
Good quality cotton covers complement the breathability of the latex topper and are a good choice.
If you're looking for a high-quality, affordable latex mattress topper that is 100% natural, then the Latex Mattress Factory latex topper is a great option.
You can make your bed look even better by pairing it with a cotton cover.
Benefits of Latex Mattress Toppers
Mattress toppers made from latex are great for providing extra support. A firm latex topper can help increase support if your mattress is too soft or sinks too deeply.
It will help improve your spine alignment and prevent your mattress from sagging.
This extra support is beneficial for stomach and back sleepers, who are the most affected by a soft mattress.
If you are looking for a mattress that is supportive of your body, memory foam is the best choice. Latex can also provide pressure relief for your hips, shoulders, back, and other pressure points.
A medium or soft latex topper will provide the best pressure relief. The softer latex contours your body better and helps with back, shoulder, and hip pain.
Side sleepers who want their mattress to feel softer for their curves and joints will love a soft latex topper.
Are you feeling too soft in your foam mattress? You can make your foam mattress bouncier with a latex topper.
Memory foam is more responsive to latex than latex. To make it easier for you to move around and get out of bed, add a latex topper (2") or 3" to your mattress.
Is your foam mattress too hot? A latex topper can be much more affordable than buying a new hybrid or latex mattress.
Latex is naturally breathable, so it doesn't retain heat as well as memory foam. As a result, you can sleep cool with a latex mattress topper, even in the summer heat.
An all-natural latex topper will provide the best cooling performance.
A latex mattress topper will last longer than a memory foam one. Latex is not prone to permanent indentations or sagging, unlike foam, and takes longer for it to begin breaking down.
Similar to cooling, you will get better results with natural latex.
The making of natural latex toppers does not include petrochemicals, unlike foam toppers. As a result, they are also much more energy-efficient and less polluting during production.
The latex topper is a great choice if you are looking for eco-friendly or green products. However, make sure to verify that the topper you choose is 100% natural.
Manufacturers will claim that their topper contains latex, but they may not specify whether it is synthetic or a natural and synthetic latex mixture.
Buying Guide: Choose the Best Latex Mattress Topper
Latex toppers can be divided into three types when it comes to material. 
These toppers have 100% natural or organic latex. Natural latex toppers are cool and springy and can last a long time. In addition, they are hypoallergenic and resist allergens such as dust mites.
Synthetic latex toppings are petroleum-based. They look similar to polyurethane. Synthetic latex is made of Styrene-butadiene Rubber. It is cool to sleep in but not as cool as natural latex. It also feels responsive and lasts quite a while. On the other hand, it isn't as eco-friendly as natural latex. Synthetic latex can also have a chemical odor.
Some toppers can have both synthetic and natural latex.
Synthetic and blended latex toppers cost less than natural latex toppers. These are great if you have a tight budget.
Talalay and Dunlop are both types of latex manufacturing.
Talalay results in softened latex that is firmer and bouncier. Talalay latex toppers will make your sleep more comfortable and cooler.
Some Talalay latex toppers may contain synthetic fillers. Talalay latex isn't as durable as Dunlop latex.
The Dunlop process produces heavier, denser, and more bouncy latex. In addition, the firmness of a Dunlop latex topper may vary – the bottom might be firmer or denser than its top.
Dunlop latex may feel cooler than a Talalay topper due to its higher density.
The upside is that Dunlop latex toppers last longer and are less expensive than Talalay toppers.
The firmness of your topper will depend on the firmness of your mattress and your preferred firmness level.
To make a too-firm bed more comfortable, most people opt for a soft topper. However, to make your soft mattress more supportive, you can get a medium-firm or firm topper.
The ILD is a way to gauge how a topper feels. This is the Indentation Load Deflection. It also measures the firmness of latex.
The ILD ranges between 14 and 44. 14-24 is for soft toppers, 25-30 medium, and 32-44 covers medium-firm toppers and mattresses.
A latex mattress topper of standard thickness is 2″ or 3″. This is enough to alter the feel of your mattress.
A thinner 1″ latex topper is a good option if your mattress is in good condition.
If you are experiencing hot sleep, a 1" topper is the best option. The 1" mattress topper will keep your body cool and not significantly affect the firmness of your mattress.
A cover isn't an essential part of a topper, and you can cover it with sheets also.
If you are worried about staining the latex topper's surface, make sure it comes with a cover. You can choose from cotton, polyester, bamboo, or a combination of both.
Polyester is durable. Bamboo and cotton are excellent for moisture-wicking and breathability.
Frequently Asked Questions
What is the average lifespan of a latex mattress topper?
It all depends on the thickness and type of latex used. Natural latex toppers are more durable than synthetic or blended latex toppings. 
A natural Dunlop Dunlop latex topper can last up to eight years. A Talalay or Dunlop latex topper, 2" can last for 5-8 years
What's the difference between memory foam and latex mattress toppers?
Memory foam toppers offer a more secure hug. It molds to your body closely and conforms to your shape.
Latex mattress toppers, on the other hand, don't hug you as tightly. It may have given, but it doesn't swallow.
Bounciness is another crucial difference. A memory foam topper is more rigid and springy, while a latex topper feels firmer.
There is also a difference between cooling. For example, memory foam toppers can get a little hot, while latex toppers are naturally cool.
Is a 2-inch Latex mattress topper enough?
Yes. A 2″ topper will suffice for most people to provide pressure relief and support.
If your mattress is not in good condition, or you need additional support or pressure relief, a 3″ topper will do the trick.
Do latex Toppers sag?
A high-quality natural latex topper can last many years without sagging. You may experience mild depression at the end of the life of your natural latex topper, but it is not as severe as the sagging of a memory foam topper.
Are latex toppers Hypoallergenic?
Hypoallergenic latex, both synthetic and natural, is most likely to cause no allergic reactions. However, some people may be allergic to natural latex.
You can either get a synthetic latex or memory foam topper if you have a latex allergy.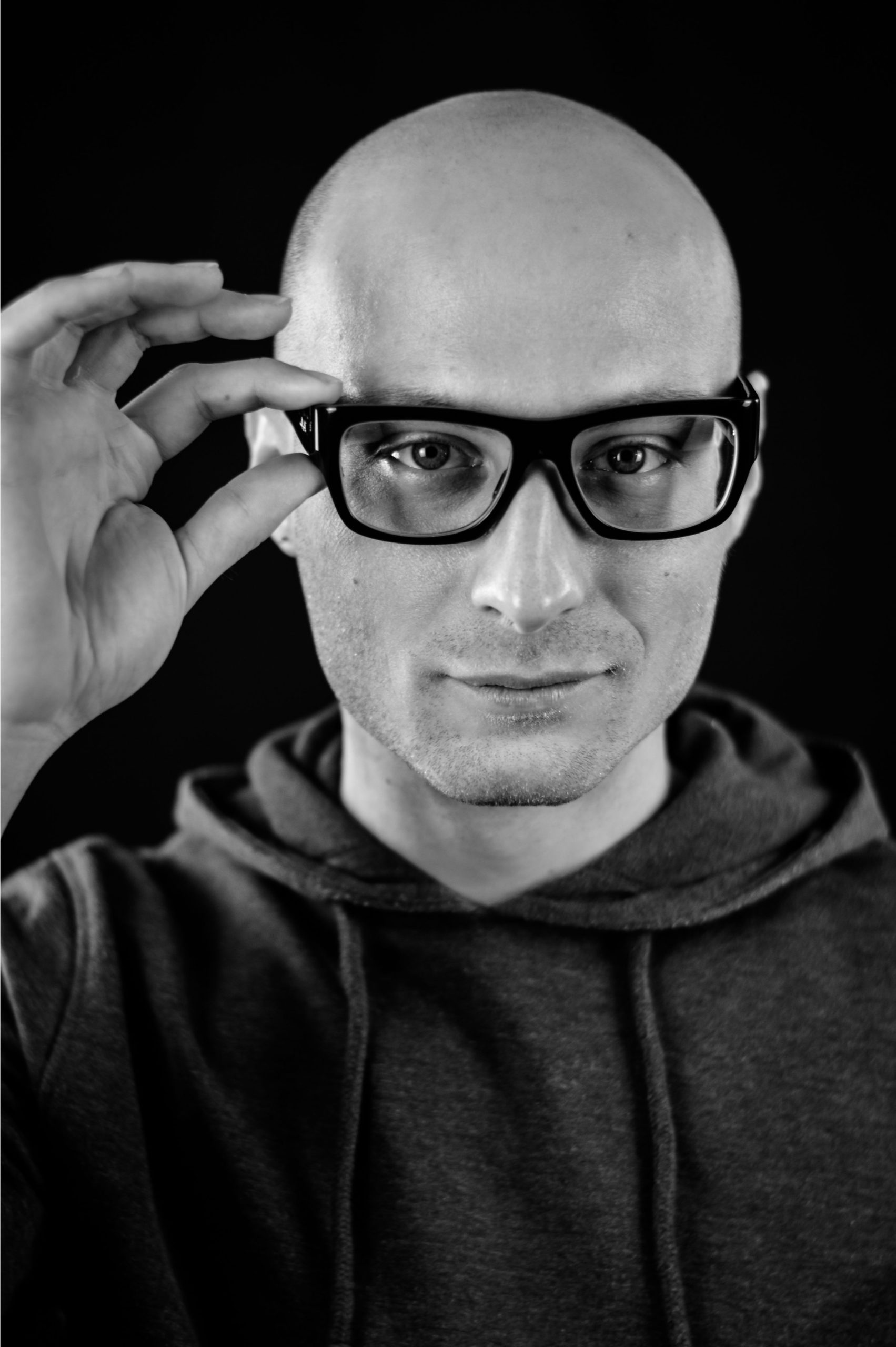 As a degreed engineer, I love new technology as much as you do (perhaps more). I also understand how to sort the best products from the rest. My team and I spend dozens of hours each week reviewing the best & latest products for your bedroom. Many are tested in-house, and others we break down based on our technical understanding. Whether you need a bed-cooling system, an adjustable bed, or a new CPAP machine – we've got you covered.