Are you shopping for a cooling mattress pad, topper, or comforter?
You have come to the right place.
Cooler is better when it comes to getting a good night's sleep – and much cooler than you might think. 
According to science, the optimal temperature for sleeping at night is between 60 and 68 degrees Fahrenheit.
You won't sleep well if you have night sweats or hot flashes at night or if the heat reflects off of your mattress.
This is because your brain's cooling processes are constantly on your mind, which makes it difficult to sleep as deep as you want.
There are many products available to make bed cooler, including cooling mattress pads, forced air comforters, water-cooled mattress pads, and gel foam mattress toppers. 
With so many options and overhyped capabilities, it can be challenging to navigate this crowded thicket of products.
We spent the last month researching the market to find the best cooling toppers, pads, and powered cooling solutions online. 
In this guide, we review the best products sold and recommend one for each common need and type of product.
What's In This Buying Guide?
This buying guide will help you choose the best cooling mattress pad, cooling comforter, or bed cooling system to meet your needs.
We review our top picks and discuss the options and features to consider when choosing the right cooling solution for your bed.
We also answer many of the common questions you may have about bed-cooling solutions.
Each product on this page is highly rated.  In many cases, we've tested the product in our home.
This comprehensive buying guide took us a long time to produce and should take about 10 minutes to get through.
You can skip the most crucial section if you have a short time.
Let's get started!
Who Needs a Cooling Pad, Cooling Mattress Topper, or Comforter?
A cooling pad, mattress topper, or comforter might be a good option if you have any of these conditions:
The only problem with your mattress is that it's too hot. Your current mattress is comfortable, and you don't want to change it.

You suffer from hot flashes and/or sweat during the night. Take a look at the top water-cooled and forced-air solutions if this describes you,

You and your partner have different preferences in terms of temperature. Active bed-cooling systems allow you to cool each side of the bed independently, so you won't have to fight over the thermostat.

You live in a warm climate and don't want to pay to keep your thermostat at 65 degrees.
Best Cooling Mattress Toppers, Pads & Comforters
BedJet V3

Best Bed Cooling Solution
ChiliPad™ Cube

Best Dual Heating and Cooling Mattress Pad

Type
Water-Cooled Mattress Pad
Cool Buddy Classic

Best Cooling Mattress Pad for Hot Flashes

Type
Air-Cooled Mattress Pad
Nature's Sleep AirCool IQ

Best Cooling Memory Foam Topper

Type
Foam Mattress Topper
ExceptionalSheets Bamboo Extra Plush

Best Natural Bamboo Cooling Pad
SleepBetter Iso-Cool

Best Memory Foam Mattress Topper

Type
Foam Mattress Topper
Cocoon CoolMax

Best-Cooling Travel Blanket
Equinox All Season

Best Lightweight Cooling Comforter
Zen Bamboo Fitted Mattress Pad

Best cooling waterproof mattress protector
SlumberCloud Nacreous

Best-Cooling Mattress Pad
PlushBeds Cooling Gel Memory Foam Topper

Best Luxury Gel Memory Foam Mattress Topper

Type
Foam Mattress Topper
Tempur-Pedic TEMPUR-Adapt

Best cooling mattress topper for aches and pains

Type
Memory foam with cooling cover
Columbia Cooling 3 Inch Mattress Topper

Best cooling plush mattress topper

Type
Gel memory foam with cooling quilted cover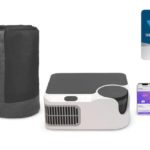 ChiliSleep Dock Pro

Best water-cooled mattress pad

Type
Water-cooled mattress pad
I love my BedJet climate control system. It's perfect for anyone like me who lives in a hot climate and wants to stay cool all night.
The BedJet is technically a bed air conditioning unit that forces heated or cooled air under your sheets and covers. The air flows over your body, removing excess heat, drying your body, and cooling you off.  It also provides a heating function that works great.
The included wireless remote control allows you to adjust the temperature of the air in one-degree F increments. 
To change settings and gain additional functions via Bluetooth, you can also use the BedJet Smart Remote App on your smartphone.
A change in setting will quickly cause the BedJet cooling system to respond. It takes just a minute to cool down the bed or to make it warm.
The patented acoustic damping technology makes this unit extremely quiet.
The BedJet comes with a lifetime washable filter to ensure no allergens or dust gets into your bed's air.
The BedJet work with any size bed and with adjustable beds. On our king-sized master bed, we use the dual-zone setup.
You will need to place the base unit underneath your bed and attach the hose using the top sheet. 
The dual-zone option is for couples who have different sleeping preferences. This version is more expensive and perfect for King size beds. It comes with two BedJets, one on each side, so that each person can adjust their own temperature.
This dual-zone unit comes with BedJet's dual-zone AirComforter Sheet that lets you plug in each side's air hoses that fill the hollow cavities with hot or cool air.
If there is a temperature control problem with only one side of your mattress, buying an AirComforter sheet is wise. This allows for more consistent and faster distribution of air.
The BedJet costs about $399 per side of the bed.
The BedJet also comes with an essential oil diffuser, which allows you to diffuse your favorite essential oils in your room. This can help you fall asleep.
Biorhythm Sleep Technology is another cool feature. It allows you to program the unit to deliver different temperatures at different times of the night to suit your body's needs as you go into and out of REM.
You can also program the unit to warm you awake, slowly, in the morning.
The BedJet comforter is a great choice if you're looking for a comforter to warm your bed, as well as provide split-temperature configurations for you and your partner.
The BedJet comes standard with a 60-day guarantee and a 2-year warranty, and excellent customer service.
This is by far my favorite bed cooling system. 
We still use our Bedjets almost every night.
The ChiliSleep Cube is just as sophisticated as the BedJet but works in a completely different way. It can heat or cool your mattress exactly, no matter where you are using it. ChiliSleep Cube uses water instead of forced air to maintain your mattress's temperature.
The ChiliSleep Cube can be used to cool or heat your bed, just like the BedJet. It also has a split configuration version for couples.
The ChiliSleep Cube heats or cools your underside using heated or cooled circulating waters pumped through a mattress pad, unlike the Bedjet, which heats or cools your top surface.
ChiliSleep Cube is a system that includes a central unit, the 'Cube.' This unit allows you to add water and adjust the temperature.
You place the cube on top of a set of tubes embedded in a mattress pad
You'll receive one Cube if you purchase a single-zone ChiliSleep Cube.
You will receive two cubes for every side of your dual-zone ChiliSleep Cube.
The temperature range of the ChiliSleep Cube is wide. Depending on your preference, you can either cool or heat your mattress to 55F.
You can also use the expanded range to quickly warm a child shivering cold or cool yourself after a hard workout.
The temperature is manually adjustable by pressing buttons on the Cube or using the remote control.
All standard sizes of the ChiliSleep Cube mattress are available, from Full to California King.
Prices start at $599 per side before discounts. This is a high price for bed-cooling systems, but it's still a good deal.
Many ChiliSleep Cube owners, including me, believe the benefits are well worth the investment. The ChiliSleep Cube's water-powered cooling system can maintain your mattress at the exact temperature you desire, regardless of where you place it.
It is also effortless to use.
The ChiliSleep Cube is the ideal bed cooling system if you like cooling your backside or prefer airflow in your sheets.
The Cool Buddy Classic is a great choice if looking for a budget-friendly, forced air cooling pad.
It is large enough to fit most beds, including King-size mattresses. However, it will not cover the whole mattress. Make sure to place it below your core.
Cool Buddy also offers smaller pads if you need one that covers only your side or a small area of the bed.
The Cool Buddy Classic, like the ChiliSleep Cube, uses water to cool the mattress. This has many advantages over forced air cooling. Through small tubes inserted into the pad, the main unit circulates cool water. The water absorbs the heat emitted by your body.
Cool Buddy Classic is a cost-effective and efficient way to keep cool in bed.
This pad will save you energy and help cool your mattress faster than turning down the thermostat.
CoolBuddy Basic's features are limited, but it is still quite feature-rich. This is understandable considering the price.
The Cool Buddy Classic can't be adjusted to maintain a specific temperature, which is a significant drawback. However, the included remote control or the main cooling unit can adjust the fan speed.
Four fan speeds correspond to higher levels of cooling.
This unit can cool your mattress from 7-12 degrees Fahrenheit below the ambient temperature.
The unit has settings to turn off automatically at a specific time.
The ChiliSleep Cube does not have a heating function or split configuration. Don't forget to turn off your thermostat in the summer. This unit cools down by 7-12 degrees F.
It also comes with an ionizer that cleans the air to improve your sleep.
The Cool Buddy Classic is an excellent deal. It is much cheaper than any climate-controlled cooling pad and cools very well. However, it isn't a precision cooler, and it doesn't heat.
This is a great deal for budget-minded hot-sleepers.
Nature's Sleep Thick AirCool King Size 3.25lb Density Memory Foam Mattress Topper with Microfiber Fitted Coat and 18 Inch Skirt
Nature's Sleep AirCool IQ mattress topper does not use air or water to keep you cool.
It uses gel memory foam instead to keep your mattress cool, dry, and fresh.
Memory foam is very inefficient at cooling itself. It retains heat, so it absorbs heat and makes it warm until it becomes uncomfortable.
Nature's Sleep cooling topper is infused with medical-grade cooling gel to prevent this. The gel absorbs body heat and dissipates it, keeping the mattress's surface cool.
The memory foam's large open cells improve cooling. This is because excess sweat and odors do not trap within your mattress. This helps keep your mattress fresh and dry.
Nature's Sleep Gel memory foam pad is not as effective as a water- or ice-cooled sheet, comforter, or pad.
It's an excellent choice for those who need a slight cooling but don't want to spend too much on an expensive cooling comforter.
 In one key way, it's better than climate-controlled pads: pressure relief. Memory foam is a great cradling material to improve overall body comfort.
The gel-infused memory foam measures 3 inches in diameter and is super-plush.
Nature's Sleep Thick AirCool King Size 3.25lb Density Memory Foam Mattress Topper with Microfiber Fitted Coat and 18 Inch Skirt
This topper molds to your body when you lay on it. It eliminates pressure points around your hips, shoulders, lower back, and hips.
You will not only sleep more comfortably, but you will also experience a more luxurious night's sleep.
AirCool is available in all sizes, from Twin to California King.
You'll also receive a microfiber cover, which is large enough to cover both the mattress and the topper. It helps to keep the topper in place while improving breathability.
This mattress pad is trendy on Amazon, with almost 5,000 reviews and outstanding ratings.
This product is of great value and can improve your sleep experience.
If your mattress feels a little old and is trapping heat, you should consider this all-natural bamboo plush pad for mattress pads.
These ExceptionalSheets mattress pads look amazing from an aesthetic standpoint, like a 5-star hotel's quilted top.
The top fabric has a soft, fluffy feel that wraps around your body and doesn't trap heat. The material used for top fabric is bamboo, well-known for its heat dissipating abilities.
Revoloft is the type of fiberfill that makes the topper, which gives the mattress its soft and fluffy feel. The unique stitching provides the top with a luxurious, patterned look and prevents the fillings from shifting. In addition, this material is hypoallergenic and won't trap heat.
The pad comes with a stretchy polyester/nylon/spandex skirt that easily tucks under the mattress to keep the pad in place when you sleep.
It is available in every size, from Twin to California King. You can also get it in an Olympic Queen size.
This is an excellent alternative to buying a latex or memory foam topper. It's soft, cool, and it looks great.
The IsoCool memory foam pad from SleepBetter is an excellent choice if like most people you want to keep your mattress cool – but not freeze.
The memory foam filling allows for a bit of heat retention compared with other types of foams. The cover is what cools the body.
The 100% cotton cover has Outlast Adaptive Comfort Technology integrated. This technology contains phase change materials or PCMs that keep you cool no matter how hot the weather is.
The mattress' memory foam filling keeps you warm, while the cover keeps you cool to prevent overheating or night sweats.
This mattress pad is not for everyone, to be honest. I recommend this page's more advanced forced air and water-cooled products if you have heat-sensitive skin, are sensitive to sweat, or have hot flashes.
However, the IsoCool pad is a good option if your mattress needs to feel cooler.
It also provides cooling and pressure relief. Memory foam contours to your body so that your hips, shoulders, and lower back don't dig into the mattress.
The quilted cover has a hypoallergenic RichLoft polyester fiberfill that makes it feel very plush and comfortable.
This topper comes in Twin, Full, and Queen Sizes.
Cocoon is a great travel blanket to keep with you if you commute by train, plane, or car.
It's great for camping, relaxing in the park, or as a blanket on your sofa.
Cocoon CoolMax blankets are perfect for any situation where you want a lightweight, cool, and breathable blanket.
This blanket is cool and warm, but it is versatile enough to be used in all kinds of situations. This blanket has thin, soft polyester, which keeps you warm in cold weather and allows for excellent cooling and breathability during warmer seasons.
It measures 55 by 70 inches. It can be draped on your body comfortably while traveling.
This blanket is very affordable and light. The blanket doesn't weigh much and takes up very little space in your bag. You can fold it up when you get to your destination and put it in the included bag.
Cocoon's travel blanket is available in five colors: blue, ocean, royal, shadow, and chocolate.
Bamboo bedding is great at keeping you cool at night. Bamboo bedding is hypoallergenic, suitable for sensitive skin or allergies, but bamboo comforters can be expensive.
If you're looking for a bamboo cooling pad at a lower price, you're in luck.
Amazon verified owners swear that the Equinox quilted Comforter feels like a soft cloud over you. It is soft, plush, and light.
The synthetic fiberfill, which is similar to goose down, gives the comforter its soft texture. Likewise, the microfiber cover enhances the comforter's smooth texture.
This Equinox, like bamboo, is hypoallergenic. You don't need to worry about allergic reactions if your skin is sensitive or has allergies. It doesn't feel itchy or scratchy on your skin because of the soft microfiber.
This comforter is great for all seasons. It allows maximum airflow, which keeps you cool and dry when it is warm. In addition, it's light, so you won't feel weighed down or stuffy.
 The comforter keeps you warm and cozy when it is cold.
The square stitching prevents the filling from moving, while the tabs at the corners keep the comforter on the bed.
This comforter is usable as it is, or you can add your duvet cover. It is easy to clean and comes with a zippered plastic case for travel.
You can choose from three sizes of the Equinox comforter: twin, queen, or king.
For a bamboo set, the Zen bamboo fitted cooling cushion pad is very affordable.
It's not 100% bamboo, but it's a good deal. It is only 40%. It is still cool and comfortable.
This mattress pad helps to dissipate body heat and quickly dries perspiration. This mattress pad is ideal for memory foam mattresses that are too hot.
The Zen is soft and comfortable, supports your back, and provides pressure relief for your hips and shoulders.
It can also work as a mattress protector. It is durable and can be thrown in the washer if it becomes stained or dirty.
The elastic skirt that you can place under your mattress prevents the pad from moving during the night.
This is the best option if you don't wish to purchase ventilated mattress pads. 
It works just as well without needing to be plugged in as a water- or air-cooled pad. Instead, it uses Outlast unique fabric instead of water or air.
The fabric has phase change materials (PCMs) to store excess heat from your body when you feel hot.
The PCM releases heat from the body when it gets cold.
They provide the perfect cooling. This is great for those nights when your body temperature fluctuates or if you and your partner have differing sleeping preferences.
The Outlast fabric creates the perfect microclimate for you and your partner.
The use of cotton in conjunction with the PCM materials enhances cooling and softens the pad.
Hypoallergenic pads are great for allergy sufferers. It is also very easy to clean and wash.
You can get it in any size, from twin to Cal King, and in four colors: white, blue, dewdrop, and mauve.
It can be used on any mattress up to 20 inches in height.
Memory foam is very plush by itself, and infusing it with cooling gel will make it a luxurious upgrade to your bed.
The cooling gel performs two crucial functions in the PlushBeds Memory Foam Topper. Cooling is the most obvious.
Gel beads embedded within the foam absorb heat and help you to sleep cooler. Gel cooling technology works best for moderate to hot sleepers.
The gel may not be sufficient to cool you if you're a hot sleeper. Instead, we recommend using air- or water-cooled systems such as ChiliSleep Cube or BedJet.
The gel not only cools but also provides pressure relief.
PlushBeds explains that the gel beads respond to pressure by forming and coalescing around your body.
This allows the memory foam topper to offer variable support. For example, it is firmer in areas where you require support, such as under your lower back, but it softens to relieve pressure around pressure points such as your hips or shoulders.
This creates a luxurious and comfortable sleeping environment, especially for side sleepers. In addition, the PlushBeds gel memory Foam Topper transforms your mattress into a 5-star hotel-quality pillow top mattress.
Luxury and comfort are not cheap. PlushBeds are more expensive than other gel memory foam toppers.
You can rest assured that your purchase will be safe and sound. Two certifications are available for the PlushBeds gel-memory foam topper: CertiPUR US(r) or GreenGuard Gold.
This means that the topper is certified to be free from various hazardous substances, including VOCs and PBDEs.
PlushBeds gel memory topper is more expensive because it has a longer life. Memory foam toppers that are cheaper last for about three years.
PlushBeds' gel memory foam toppers come with a 5-year guarantee, which guarantees that you will use them for many years.
There are two thickness options available: 2″ or 3″. The 2″ topper feels a little firmer, while the 3″ one is softer and plusher. It is suitable for back sleepers who don't want to compromise support. In addition, it is ideal for medium-firm mattresses.
The 2″ topper is a great option for those with back problems.
The 3″ topper feels more luxurious and plush. It is perfect for side sleepers as well as heavier sleepers who require more pressure relief and give. It works well on either a medium-firm mattress or a firm one.
A standard topper does not come with a cover. However, you can purchase an organic cotton cover for the topper.
You should be cautious about which mattress topper to buy if you suffer from pain in your hips, back, shoulders, or shoulders.
A too-firm topper can press on painful areas and make it worse. A soft memory foam topper that fits your body and aligns your spine will be the best. It will also relieve pressure points. The TempurPedic TempurAdapt cooling topper does all of these.
Although the 3″ topper can be expensive, it is one of the most luxurious upgrades that you can make for your bed. The Tempur Adapt mattress is also a great alternative to TempurPedic.
It consists of premium TEMPUR ES memory foam, which melts around your body and contours to your curves, relieving pressure on your back, shoulders, and hips.
The Tempur-Adapt can help reduce pain in the hips and shoulders if you sleep on your back. The topper can reduce back pain if you sleep on your side.
The Tempur-Adapt mattress topper is not for stomach sleepers. It is too soft to support proper alignment and alignment. If your mattress is already very soft or sagging, we don't recommend this topper as it will make your pain worse by sinking too deeply.
The Tempur-Adapt mattress topper is ideal for medium-firm or firm mattresses in good condition.
The TEMPUR-ESmaterial is cooler than ordinary memory foam. However, it retains less heat.
The cool-to-the-touch knit cover is the cooling star. The cover can be removed and washed. It can be washed in cold water, without bleach, or using harsh detergents.
The 10-year warranty on the TempurPedic TempurAdapt cooling mattress topper comes with the purchase.
There are two types of mattress toppers: plush and soft. If you are looking for a 5-star hotel-like sleeping experience, a soft mattress topper will be great.
A plush topper such as the Columbia 3″ cooling topper will allow you to sink into your bed and feel a soft hug. This is great for relieving pain, aches, and fatigue after a long day at work.
The Columbia mattress topper is made from two materials and has two layers.
Ice Fiber quilted covers are like a cushion on their own. It is 1-inch thick and filled with a premium down alternative. The cover is also soft to touch.
There are 2 inches of memory foam softly gel-infused under the cover. The gel absorbs heat from your body.
A combination of fiber and memory foam creates a pillow-top-like sleeping surface.
For those who like to feel more comfortable in their bed, we recommend the Columbia cooling topper. The Columbia topper is a good choice if your mattress is too firm or presses against your hips, shoulders, and other pressure points.
The quilted cover is washable.
The ChiliSleep Dock Pro is the latest bed cooling system from ChiliSleep. 
It is more powerful than the other ChiliSleep systems. In fact, it's currently the most powerful bed cooling solution in the market. 
It's a great pick if you sleep extra-hot, get serious hot flashes when in bed, have night sweats, or you live in a hot climate and want to save money on AC. 
The Dock Pro works like the Cube and OOLER systems. The control unit cools water and pumps it to the mattress pad on your mattress. 
However, the Dock Pro system has better cooling performance. It can make your bed really cold really fast. 
Even when it's hot and humid – conditions that most bed cooling systems struggle to work in – the ChiliSleep Dock Pro still manages to keep you cool. 
Despite the added power, the Dock Pro is pretty quiet. Noise level is between 41 and 46 decibels, which most sleepers say they don't hear. 
If you hear anything, it'll be a gentle white noise. 
The Dock Pro control unit is about 6 inches tall, so it fits easily under most beds. The ChiliPad Pro mattress pad secures to your mattress using a deep elastic skirt.  
By the way, ChiliSleep has also upgraded the mattress pad. It's now tubeless. It uses a membrane to distribute cooled or heated water. 
Because the membrane covers a larger surface area than tubes in the original ChiliPad, it's able to cool or warm you faster and more evenly. 
You also don't have to worry about feeling tubes under you when you sleep, a problem some sleepers experience with the older ChiliPad mattress pad. 
You can adjust temperature (55F to 115F) and set sleep schedules through the free sleepme WiFi app. You can also activate the silent alarm that wakes you up by warming the bed. 
The ChiliSleep Dock Pro is not cheap – a cooling system for one side of the bed starts at $999 – but it's worth it if you easily overheat when in bed. It's also a great way to prevent sweating caused by sleeping hot.  
The dual zone option for couples is even more expensive. But it allows two sleepers to individually control the temperature on their half of the bed. 
How to Choose a Cooling Pad/Comforter for Your Bed
Your needs, budget, and other factors play a role in choosing the best cooling mattress pad.
To arrive at the best choice, consider the following capabilities and features when selecting a cooling solution for your bed:
Cooling Capacity (Efficiency)
There are many cooling capacities for cooling pads. 
By cooling capacity, I mean how many degrees below ambient temperature your cooling solution can generate in your bed – and maintain throughout the night.
Active climate-controlled cooling pads and bed-cooling systems provide the highest cooling efficiency because they use electricity to heat and cool the air and rely on the excellent thermal properties of water and/or air to do their job.
These are more costly, but they are worth it if you feel very hot at night or live in scorching climates. 
Leading products like ChiliSleep's Ooler and the BedJet V3 let you adjust the temperature of your side of the bed down to a single degree and even schedule changes throughout the night to match your unique needs. 
Traditional non-ventilated mattresses pads are suitable for those who don't like to get too hot or need more breathability and cooling. Many pads have highly breathable materials, which dissipate heat. Others use advanced phase change materials to offer better cooling year-round.
The mattress pad can make or break your mattress's feel, so it is essential to choose a mattress pad that is supportive and comfortable.
Many people choose to use plush cooling pads with memory foam or soft-down filling. These pads provide pressure relief and comfort, but they are thin enough to not feel stuck.
If you feel your mattress is too soft, you might consider purchasing a firmer pad from latex or polyester foam.
Always choose an extra-thin mattress protector that does not affect the mattress's feel and only keeps you cool. You should look for one that doubles up as a mattress protector, like the Therma-Sleep Snow Cooling Pad & Protector, which I reviewed.
Fitted pads are the best when it comes to cooling mattress pads. 
Most mattress pads have elastic skirts that you can attach under the mattress.
This makes sure that the pad won't shift at night, even if you move around a lot.
Some pads have loose skirts to fold under the mattress. They work just as well, in my opinion
A flat mattress pad simply laid on top of your mattress is not something I recommend. These will frustrate you by shifting each time you move or turn.
You will be amazed at the price ranges of mattress cooling pads if you've never bought one before. So many options are available, from inexpensive $30 pads to expensive water-cooled systems that can be as costly as a brand new mattress.
First, decide what budget you're comfortable with.
Many good-quality cooling pads are affordable for those with a limited budget. These cooling pads provide moderate cooling and are sufficient for comfort.
However, precision temperature control is not something you can expect unless you are willing to pay.
Non-ventilated cooling pad prices range from $100 to $300. In addition, you'll find products like phase change materials or plusher pads, which almost feel like a mattress.
These mattress cooling pads are ideal for most people.
If you require more cooling power, it is worth spending more and plugging your pad into a wall.
The best ways to regulate your body temperature during sleep are forced-air cooling systems or water-cooled cooling units. These systems are highly precise and controllable and provide the highest thermal gradient (difference to room temperature).
They start at $200 for a twin size but reach as high as $1,000 for Queen or King sizes. 
Air- and water-cooled systems can be very beneficial if you are prone to sweating or get hot at night. Many systems provide cooling and heating, and you can set them to the desired temperature. Split cooling/warming is also available for the picky couple. 
Maintaining simple mattress cooling pads and toppers is easy. Many are thin enough and washable in the washing machine.
Ventilated, more expensive pads may need special cleaning, but they are generally easy to maintain.
Active cooling systems are surprisingly easy to maintain as well. Most require nothing more than a periodic filter change and adding antibacterial solutions to keep the water clean. 
Types of Bed-Cooling System
There are two types of active bed-cooling systems sold today.
The BedJet V3 system is air-cooled, which means it forced hot or cool under your sheets to maintain your bed's temperature. Air-cooled systems rely mostly on convection and evaporation to cool your body.
A forced-air active cooling system offers three advantages over other kinds of bed-cooling solutions:
it is highly efficient at cooling and warming your bed

it works very quickly. Within a matter of minutes, you'll notice a significant difference.

it dries (evaporates) sweat from your body. This not only cools you down, it eliminates another source of troublesome sleep: night sweats.
Unfortunately, some air-cooled systems can be noisy due to the powerful fans they use. 
Water-cooled active systems like ChiliSleep's Cube rely on radiant heat transfer to keep you cool at night. To do this, they cool water and circulate it through a series of thin, long tubes in a mattress pad that remains in contact with your skin. 
Cool water pulls excess heat away from your body far more efficiently than air, so water-cooled systems are better at reducing and maintaining lower temperatures through the night. They are also more precise in terms of maintaining a specific temperature. 
Water-cooled systems do not cool as quickly as forced air systems, however. They also require regular cleaning and treatment of the water supply so bacteria and other biologicals do not enter your bed.
You should look for mattress pads with hypoallergenic fillings and covers. This is particularly important for those with sensitive skin and allergies.
Bamboo rayon, cotton, microfiber, and wool are all good options.
Mattress pads sometimes contain modern synthetic filling designed to function like goose down or feathers. These materials are not dangerous, are soft and comfortable, and help wick away moisture.
Be careful when shopping for a memory foam cooling pad.
The wrong foam material or bad foam construction can actually make your mattress hotter.
The best cooling foam material is latex foam, but they can be firm.
A memory foam pad is probably the best choice if you are looking for something extra plush. But make sure it is infused with cooling gel and has large open cells that allow for unrestricted airflow.
Frequently Asked Questions
Which mattress cooling solution is best for me?
This will depend on many factors, including the amount of cooling you require, preference for sleeping alone or with a partner, and budget.
We have compiled a section on the factors to consider when purchasing a mattress cooling pad. 
How can I keep my mattress cool in the summer heat?
Although you could lower the thermostat, it will consume a lot of energy and increase your monthly bills. In addition, if your partner prefers to sleep warm, it could also disrupt their sleep.
A cooling pad or comforter is the best option. You can adjust the temperature to suit your needs.
A dual-zone cooling system is ideal for couples who want to control the temperature of their bed.
How long do cooling comforters last?
It varies depending on which comforter you choose.
While some foam pads can last up to 2 years, more advanced cooling systems can last 5-10 years.
What materials are best for keeping me cool?
Cooling pads have various materials, including wool, synthetic down fillings, microfiber, and bamboo rayon. They're great at dissipating heat and moisture
There are many great options for memory foam with gel-infused latex foam.
How long does a memory foam topper stay cool before it heats back up?
It all depends on the quality of the memory foam.
Memory foam toppers can keep you cool for up to half of the night, but they will then trap heat and warm you up.
This is why I recommend gel-infused memory foam toppers that have an open-cell structure. So, they won't trap heat and keep you cool throughout the night.
What is Outlast technology?
This fabric uses PCM (Phase Change Materials) to give you customized comfort. The heat that the PCMs release and absorb depends on your body temperature.
They cool you down when you feel warm. They release heat when you feel cold to keep you warm.
You won't be too hot or too cold, no matter what the weather.
Several of the cooling pads on our list use Outlast Technology.
What type of bed cooling solution is best for high-humidity/tropical environments?
You should look for a convection/forced air mattress cooling system like BedJet V2. This is the best option for humid climates.
Radiant systems that make use of water perform better in warmer and drier climates. However, they are still valuable for humid rooms. The system works only on the bed and not on the entire house. It is therefore not as affected.
For best results, I recommend an air-based cooling unit.
You can also choose a regular foam or down-filled mattress pad.
What is the purpose of cooling pads?
Cooling pads can have either foam or fillings that increase airflow. This allows the emission of heat and sweat from the mattress.
Cooling pads made of phase change material (PCM) absorb excess heat from the body when it is warm and release it when cold.
The cooling system of an air-conditioned room works by either using water or forced air. To cool or heat the bed, warm/cool air is introduced or water.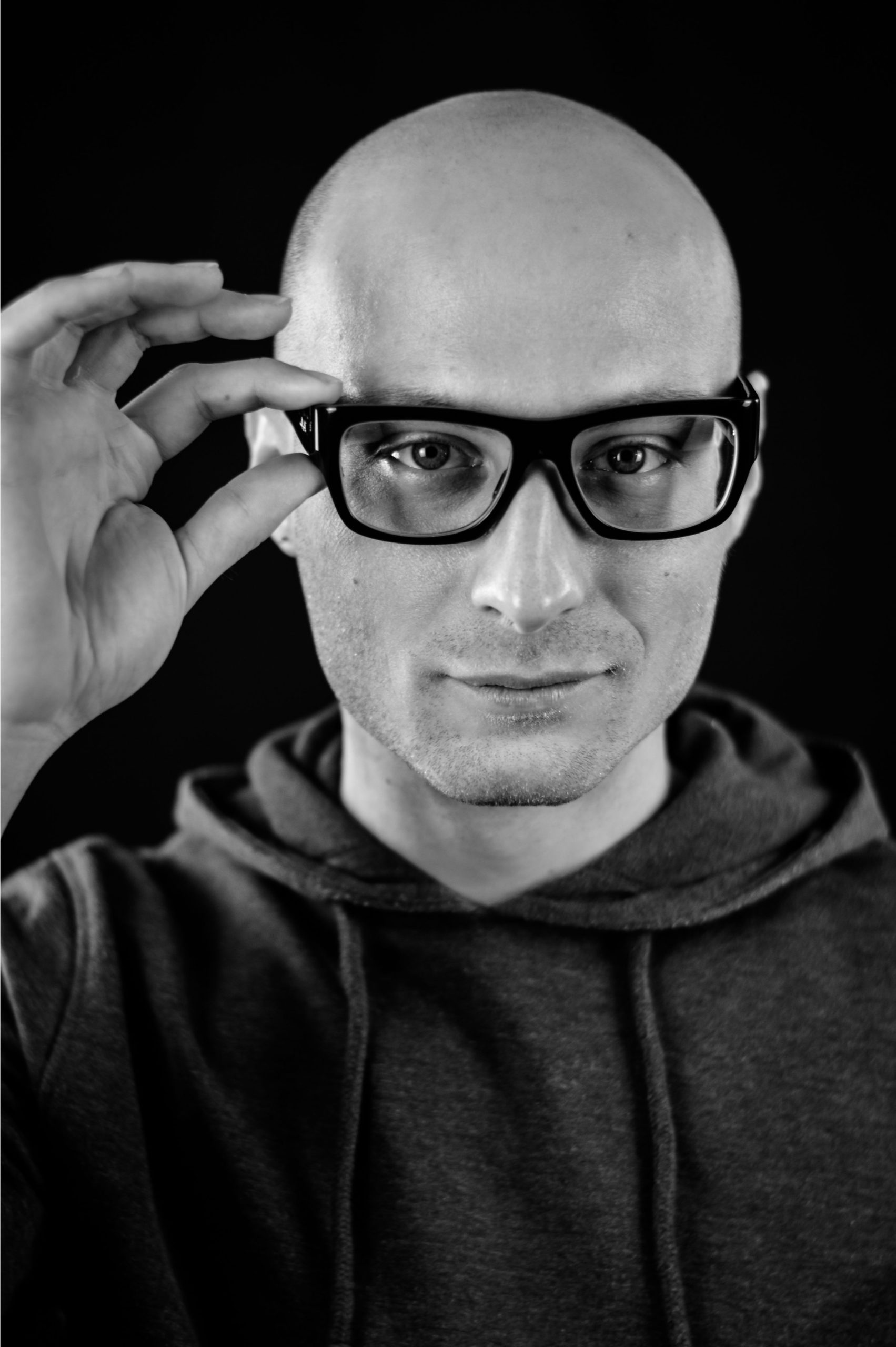 As a degreed engineer, I love new technology as much as you do (perhaps more). I also understand how to sort the best products from the rest. My team and I spend dozens of hours each week reviewing the best & latest products for your bedroom. Many are tested in-house, and others we break down based on our technical understanding. Whether you need a bed-cooling system, an adjustable bed, or a new CPAP machine – we've got you covered.