In humid climates, high relative humidity can cause all sorts of problems from aggravating mold allergies to damaging hardwood floors, carpet, and furniture.
A dehumidifier is often needed to deal with this problem, especially in older and looser-fit homes. 
Dehumidifiers remove excess humidity from your indoor air by pushing humid air over cold condensation coils, then dropping condensed water into a reservoir or down a drain. The dry air is then pushed back into the room.
There are many types of dehumidifiers from portable single-room units to high-capacity commercial units that can dehumidify spaces of up to 6,000 square feet.
For dehumidifying larger rooms in humid climates, it's best to install a permanent drain pump because the volume of water removed is often more than anyone would be comfortable disposing of manually using the water bins provided in the unit. Otherwise, you'll have to empty the water bins several times a day.  
For remote cabins and other places you don't normally visit, this isn't really an option.
In this guide, we'll take a look at the best pump dehumidifiers capable of keeping a large room or a small apartment dry.  
All of these units either come with a built-in pump or are designed to work with a drain pump.
What's In This Buying Guide
Many dehumidifiers either come with or can be used with drain pumps, so it can be difficult to find the right one for your particular situation and budget.
To help you find what you need, in this guie we recommend and review our top picks for dehumidifiers that work with or include a drain pump, and we discuss the features to consider when shopping for one. 
So let's dive in!
Best Dehumidifiers with a Drain Pump
Award
Best for regular use

Continuous Drain Operation
Yes

TOSOT Dehumidifier Energy Star

Award
Best for performance speed

Continuous Drain Operation
Yes
Continuous Drain Operation
Yes
Award
Best for value for money

Continuous Drain Operation
Yes
Continuous Drain Operation
Yes
This large-capacity Frigidaire dehumidifier is designed for use in basements and garages, but is just as suitable for residential use.  
When used in a basement, it is designed to be used with a drain pump.
When attached to a pump, this unit can push 50 pints per day of waste water out of a roomup to 1,500 square feet in size – and the included air filter removes dust from the air.
The FFAP5033W1 offers three fan speeds and excellent humidity control to provide any level of comfort you need.
When used without a drain pump, this Frigidaire portable dehumidifier includes an automatic shut-off feature and full-tank alert that tells you when to empty the 2-gallon bucket.  But given the capacity, we strongly recommend using a drain hose.
It can also be used in a gravity drain mode when connected to a drain hose. 
If you are concerned about how much electricity your dehumidifier will consume?
Then we recommend taking a look at the portable TOSOT 20-Pint dehumidifier.  It's Energy Star rated and exceptionally quiet. 
This unit removes up to 20 pints of moisture per day from indoor rooms up to 1,500 square feet in size.  
It comes with a built-in drain pump and drain hose for use in ground-level and below-ground applications.
This Tosot 20-pint dehumidifier is a really energy efficient unit that includes a drain hose in the purchase.
This unit will automatically restart in the event of an outage, and you can remove the air filters for washing.
If you use this unit in stand-alone mode, the 2-gallon (16 pints) waste container will need to be emptied about every 90 minutes. So we recommend using the drain hose instead.  A pump can be purchased separately to empty in basements and ground-level installations of waste water.
On high speed, this Tosot model emits just 52dB of sound. On low speed, the sound level drops to a whisper-quiet 48dB.
Do you need to dehumidify a vacation home or a cabin before the gang shows up? 
With its reliable WiFi connectivity, 12-hour timer, 50 pint per day capacity, and a dedicated smartphone app, the LG PuriCare dehumidifier is the best choice for anyone who needs to monitor or control their dehumidifier remotely.  
Using the included smartphone app, the LG Puricare dehumidifier is an intelligent remote-control dehumidifier that you can rely on to dry large spaces you may not visit that often. 
This unit can remove 50 pints of water per day from any area up to 2,000 square feet in size.
When used in manual drain mode (whule you are home, for example), you will receive an alert to tell you when the bucket is full. After that, the auto-shutoff will prevent water from overfillling and leaking onto the floor.
Or, use the built-in drain pump to automatically expel waste water into a sink drain or directly outside. 
The display on this unit is especially intuitive and user-friendly, and you can move it easily on its four wheels. 
Using the remote app, you can keep an eye on and control the dehumidifier's fan speed and other settings. 
The body is made from thermally resistant materials that insulate it from the rest of the room, making it a safe choice for a remote-controlled dehumidifier.
The Inofia dehumidifier offers a super-easy operation and includes all the essential features and functions you need to dehumidify a space up to ____ square feet in size. 
You just need to adjust the fan speed and desired humidity level, and you are good to go.
Due to the simplistic design, this is one of the lowest-priced reliable dehumidifiers you can buy that can be used with a drain pump, making it an excellent value choice.
If you have a tight budget and don't mind sacrificing more advanced features like Wifi connectivity, this 30-pint Inofia dehumidifier is a great choice.
It has an intuitive drainage system that is simple to use. 
In manual (bucket) mode, it provides an indicator for full buckets with an audible alarm.
Alternatively, you can connect a drain hose and a drain pump for ground level installations and below.
This dehumidifier also includes an auto diagnose/error detection feature that tells you to seek help if it stops working.
The included air filter is washable and protects the inner parts against dust damage.
The Black+Decker BDT50WT dehumidifier is an ideal choice for larger damp spaces such as basements and cellars. This is a portable unit that easily moves between rooms using its four mobile caster wheels and handles.
The electronic panel is mounted on top and has an LED display.
There are three fan speeds to choose from, an adjustable humidistat, and auto-shutoff and auto restart features so you can just set it and forget it.
In our opinion, the included 8.5-pint capacity bucket is too small for a unit this size, so you'll want to attach a hose to the included drain spout for continuous drain into a nearby sink or outside.  
If placing at ground level or below, you'll need to purchase a separate drain pump.
This unit .
Why Buy A Dehumidifier With A Drain Pump?
Buying a dehumidifier with a drain pump is the only practical solution if you need to dehumidify a damp hard-to-reach space like a garage, a basement, or a cellar. Especially if the unit must be placed near ground level or below ground and there is no available pump-drained sink nearby.
In these situations, you aren't going to be able to the empty waste water frequently enough by hand. And using a pure gravity drain hose isn't an option.
In these cases, a pump-drained dehumidifier will provide the following benefits for the space you dry:
Inhibit Growth of Insects and Mold
Mold thrives in damp and humid environments, and insects like mosquitoes love to breen in moist areas. 
Mold can cause significant damage to your structure and can exacerbate health conditions like skin allergies, asthma, and breathing problems. 
Silverfish can also thrive in damp rooms like the laundry room and basement. 
Your space will eventually start to smell strange if any of these pests are allowed to multiply. 
A properly-sized dehumidifier will inhibit their growth and keep your room fresh and healthy.
High humidity levels can irritate some skin conditions including eczema and eye issues. 
Getting a dehumidifier can help you turn your air cleaner and fresher, thus improving your health.
How To Choose A Dehumidifier With a Pump?
If you want your dehumidifier to work at its maximum efficiency, you must consider all factors when choosing one. 
These are the most critical points to keep in mind:
compressor-based dehumidifiers can remove gallons of water from the air per day.  
But you still need to take care to match the size of the unit to size and humidity of the space you need to keep dry.
All dehumidifiers list their capacity using three metrics:
The

maximum room size

that can be kept dry (square feet)

The

amount of water removed per day

(pints or gallons per day)

The

amount of air flow through the unit

, in cubic feet per minute (CFM)
Remember that a pint is one-eighth of a total gallon, so a 6.35-gallon dehumidifier is the same as a 50-pint one.
The most common dehumidifiers have a 50-pint capacity and can dehumidify spaces up to 1,000 of square feet. 
The next-most-common models are 30-pint and 20-pint dehumidifiers that typically dry spaces up to 300 to 500 square feet.
The following chart prepared by AHAM provides guidelines for sizing a dehumidifier properly. 
Energy-efficiency requirements are now referred to as "integrated energy factor" instead of "energy factor." 
This factor helps you determine how many liters the dehumidifier extracts per kWh of active energy.
Most models on the market today are Energy Star rated and extremely energy efficient.
But they may not be compliant with the latest requirements, because the time they were manufactured might have been earlier than the law.
All of the units reviewed on this page are Energy Star compliant per the new requirements, however.
If you want to avoid emptying a water bin several times a day, then you definitely want to buy a dehumidifier with a built-in drain hose connection.  
A filter change indicator reminds you when to clean or replace your air filter to help the unit keep your air fresh and free from particulates.
A humidistat is a sensor based switch that automatically turns the dehumidifying function off when it reaches a desired level of relative humidity. 
If you plan to leave the unit on and alone for more than a couple of hours, we strongly recommend you purchase a unit with this feature.
If you cannot keep an eye on your unit all the time, then also look for features such as auto-defrost and automatic restart. 
Auto-defrost is needed in colder climates because cooling coils can freeze up in very cold/damp environments.
Automatic restart will remember your prior settings and automatically turn the unit back on when power comes back on.
Types Of Dehumidifiers That Work With A Pump
1. Stationary
Stationary or installed dehumidifiers don't come with wheels or handles and are heavy because they aren't meant to be moved about. 
As the name implies, these dehumidifiers are designed for very specific applications and typically offer higher efficiency than portable units.
2. Portable
Portable dehumidifiers easy to move around because they come with wheels and handles. 
They can be used in many spaces, and you can drain them anywhere inside the house, including the kitchen sink.
That said, they are typically not as energy efficient.  They also cost less than installed/dedicated units.
Frequently Asked Questions
Who Needs A Dehumidifier?
A dehumidifier is a great investment if you live in an older home in a high-humidity environment. 
You can also use a dehumidifier to remove moisture from a basement, garage, or cellar to eliminate a damp and unpleasant odor and to keep pests and mold under control. These areas are often humid due to groundwater penetration and a lack of air space.
Another good location to use a dehumidifier is in an enclosed/windowless laundry room, which because washing machines can really raise the humidity.
Some enclosed spaces can also pose problems because they might not have been constructed in a properly sealed way. This could lead to leaks in the ventilation systems.
Attics, garages, and walk-in closets are other places that may need a dehumidifier. because don't have adequate ventilation nor access to heating or cooling systems to regulate temperature properly.
Can You Prevent Mold Using A Humidifier?
Mold thrives in damp poorly-lit areas and can be harmful to your health.
Dehumidifiers inhibit, but do not completely prevent, the growth of mold and mildew in your house because they extract moisture from the air that these organisms rely on to survive. 
That said, a dehumidifiers will not remove mold that has already covered your furnishings and walls – although it can kill it.  You'll need to remove any mold deposits yourself.
How Do You Determine The Right Size of Dehumidifier?
The only correct way to size a dehumidifier is to first measure the space you need to keep dry and to measure the existing moisture level. The larger and more humid the area, the more powerful unit you will require. 
Many expensive dehumidifiers come with a humidity gauge called a "hygrometer," that shows you how much moisture is present in your space so you can ensure the unit is doing its job. 
If you don't have a digital hygrometer handy, they are not expensive – you can pick one up on Amazon for less than $20.
Use the AHAM chart above to determine the capacity you require based on the space size and relative humidity in it now. 
Are Dehumidifiers With Drain Pumps Less Efficient?
Yes, the addition of a powered pump will make a dehumidifier more energy-intensive. 
In contrast, manually emptied or gravity-drained dehumidifiers do not require extra energy as they rely on humans or gravity to drain water. 
That said, you really don't have a choice if your unit is draining near ground level or below it and there is no pump-drained outlet to drain your unit into. You'll need to buy a drain pump to finish the job. 
Of all the pump-drained dehumidifiers sold today, we think the LG Puricare is the best choice for most people and situations.  It's 50-pint capacity, proven reliability, and automatic features make it suitable for use inside a home, in a basement – or pretty much anywhere else. And the price is very reasonable.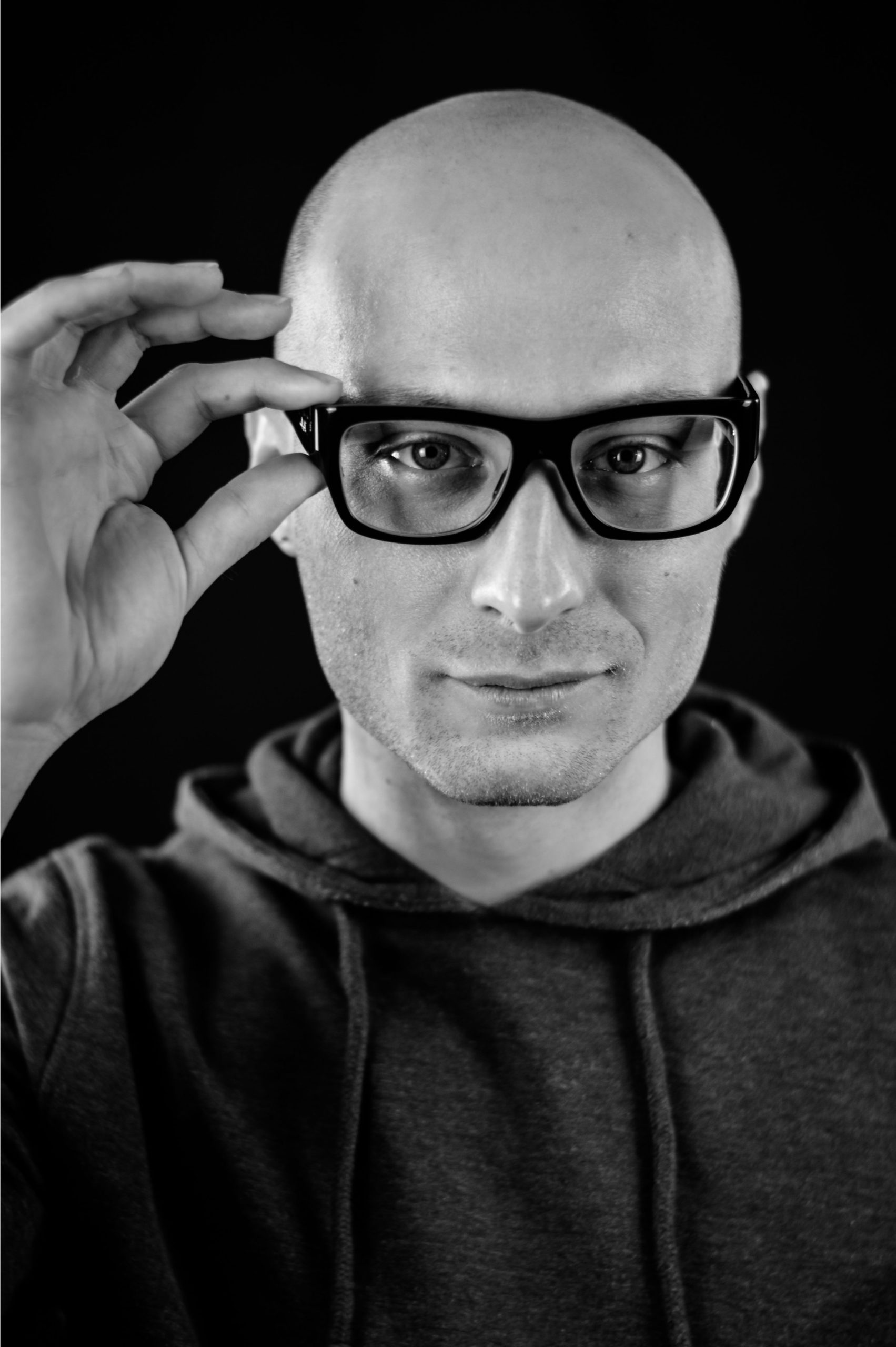 As a degreed engineer, I love new technology as much as you do (perhaps more). I also understand how to sort the best products from the rest. My team and I spend dozens of hours each week reviewing the best & latest products for your bedroom. Many are tested in-house, and others we break down based on our technical understanding. Whether you need a bed-cooling system, an adjustable bed, or a new CPAP machine – we've got you covered.