High humidity in your home makes you feel sticky. 
But humidity issues are not just about feeling bad. 
Humidity can also threaten your home's infrastructure and your family's health. 
Too much moisture in your indoor air can cause damage to paint, siding, insulation, wood, and other surfaces. It also creates an ideal environment for mold and mildew – which can impact your family's health and wellbeing. 
A 70-pint Dehumidifier can extract 70 pints of excess water from the air per day, enough to keep a 2,500 square foot home dry in most conditions. 
These large units can also keep large basements and crawl spaces free from moisture to control pest and mold issues.
This buying guide reviews & compares the best 70-pint dehumidifiers sold today (in our opinion).
What's In This Buying Guide
This buying guide recommends and reviews the best 70-pint dehumidifiers we know about in the US market. 
Modern dehumidifiers of this capacity often include advanced features like digital screen displays and automatic programmable settings. They are smart and efficient, easy to use, and energy-efficient. 
They also remove large amounts of moisture quickly. 
However, 70-pint dehumidifiers come in many different specifications, making it a bit hard to choose the right one. 
To help you make the best choice, we include a buyer's guide at the end that discusses the features and functions to consider before selecting one for your home.
So let's dive in!
Who Needs a 70-Pint Dehumidifier?
The capacity of a dehumidifier is measured in pints. 
The most common capacities sold today include 20, 30, 50, 60, and 70-pint units. 
Similar in function, they vary in features and accessories, with 30-pint options being more basic models and 70-pint units being the most feature-rich.
A 70-pint dehumidifier removes 70 pints of water per day which is enough to dry approximately 2,500 square feet of warm damp indoor space.
Because they have a higher capacity, they will remove more moisture from the air faster
Best 70-Pint Dehumidifiers

FRIGIDAIRE 70 Pint Dehumidifier with Wi-Fi Controls

Control Location
Top of the unit

Container Capacity
16.3 pints

hOmeLabs 4,500 Sq. Ft Energy Star Dehumidifier

Control Location
Top of the unit

Container Capacity
1.6 gallons

AIRPLUS 70 Pints Dehumidifier

Award
Best Budget 70-Pint Dehumidifier

Control Location
Top of the unit

Container Capacity
4.1 liters

Waykar 4500 Sq. Ft Dehumidifier

Award
Best Compact 70-Pint Dehumidifier

Control Location
Top of the unit

Control Type
Touch Screen

Container Capacity
1.18 gallon

Kesnos PD253D 4500 Sq. Ft Dehumidifiers for Home and Basements

Award
Best for Homes and Basements

Control Location
Top of the unit

Control Type
Touch Control

Container Capacity
1.18 gallon
In our opinion, this is one of the best Frigidaire dehumidifiers made to date.
This Frigidaire 70-pint humidifier can be controlled via WiFi using the Frigidaire Smart Appliances App on your smartphone remotely.  Using the app, you can monitor and control your unit from anywhere – even on the road.  
So it's a great option for dehumidifying vacation condos or cabins right before you and your guests arrive.
The app lets you to turn the water capture on and off, adjust the humidity level, and receive notifications when it the unit exceeds its normal operating conditions.
You cna also pair it with Google Assistant or Amazon Alexa to control it using voice commands.
Superior quality build distinguishes Frigidaire 70-pint humidifier from competitors. 
In addition, this device is exceptionally well constructed and comes with a 1-year warranty.
This unit is freestanding and does not need installation. You can adjust the controls by using the feather touch mode.
Frigidaire placed the bucket on the front side for easy removal, and the air filters are removable and washable.
If you want the best value for money, you won't go wrong with this Home Labs dehumidifier. 
The smart touch controls make it easy to use and look great. Its compact size and portability have earned it a place on our list.
The Home Labs 4,500 Sq. Ft Energy Star Dehumidifier features a contemporary design and a bright white appearance. It also features a stylish, rounded top.
The control panel placed on top of the system features smart touch controls that are simple to understand and use. It also has a digital readout for more convenience.
Its 1.6-gallon water bucket loads on the front and comes with a viewing window to check the water level.
The filter section is at the back. It extracts air from the back and blows it out via its side. It drops down a few inches to create a unique profile and step-down impression.
All of this happens with very little noise.
Other features include three fan settings, six different settings, a built-in humidistat, a 24-hour timer, and a washable easy-to-access filter.
AIRPLUS is a highly respected name in the dehumidifier industry. 
This unit is powerful and effectively dry large areas. 
This intelligent device comes with multiple modes and controls. It is small in size, looks great, and comes with a 2-year guarantee.
The AIRPLUS 70 Pint Dehumidifier is a light portable unit that comes with handles and wheels for portability.
It is compact at 26×17.5×12 inches and only 31.2 pounds in weight. 
The AIRPLUS 70 Pint Dehumidifier removes 70 pints per day despite its small size. 
The bucket capacity is just 4 liters / 8 pints, which means you'll need to empty it multiple times per day – or use the drain hose (highly recommended).
You have the option to choose from one of four pre-programmed modes: standard, draining, drying, and sleep.
The humidistat keeps the humidity at your desired level automatically.
Other great features include auto defrost, auto-shutoff, auto-restart, and two fan speeds.
Waykar's 4,500 SqFt Dehumidifier is a well-designed 70-pint portable dehumidifier with great energy efficiency. 
The compact design makes it ideal for small spaces such as basements, offices, and homes.
The Waykar is also very easy to use via its touch screen control panel.
The four air outlets located along the upper edge of the machine speed dehumificiation and evenly circulate the air.
Waykar 4500 SqFt Dehumidifier's intelligent humidity control allows you to manage indoor humidity providing optimal comfort efficiently. 
It is on wheels for added mobility and really easy to move from one place to the next.
The drain hose outlet allows for continuous operation. 
The full water alarm alerts you when the bucket becomes full and requires emptying.
Are you looking for a dehumidifier to keep your basement or crawlspace dry without requiring your constant attention? 
Then take a look at the Kesnos PD253D 4,500 SqFt dehumidifier. 
This unit is highly efficient even in confined and unventilated spaces like basements. It can draw up 70 pints of water per day from spaces up to 4,500 sqft in size.
The smart touch control panel makes it easy to operate and monitor. In addition, it has handles and heavy-duty casters on both sides which make it easy to move around.
The built-in drain pump is another unique feature. It comes with a 6 ft drain hose that connects to the pump for continuous draining.
Another drainage option is the 1.18-gallon capacity bucket that installs on the back to collect extracted water.
The unit will emit an audible beep when it is full. 
Finally, this dehumidifier's operation is almost silent.
Here is a short list of things to look at when shopping for the best 70-pint humidifier:
The size of space a dehumidifier can keep dry is called the coverage area. 
When choosing a dehumidifier for your home, consider the square feet you want to dehumidify. Take a measurement of the room's length and width and multiply them to get it.
Compare this estimate with the coverage area for different units to find the best one. 
The coverage area of 70-pint dehumidifiers vaies quite a bit, ranging from 2,000 to 4,500 square feet. 
A drain pump is a feature you won't find in many small-capacity humidifiers. 
However, it is a common feature in 70-pint humidifiers. 
A humidifier with a drain pump lets you leave the unit on for weeks without checking in on it. 
The drain hose will need to connect to an existing drain or a sink outside of a window or any other location to remove the moisture. 
Drin pumps let you pump water vertically, which is required if the unit is placed below ground or on ground level.  Without a pump, the dehumidifier would fill its reservoir with water and you would need to empty it frequently – manually.
Dehumidifiers are simple appliances, but they do come in many different designs. 
Some models are small and portable, while some are installed permanently. 
Most dehumidifiers make noise because they move air using compressors and fans. 
Some models have especially quiet operation, however. The manufacturers of these models take steps to reduce noise, like using an insulated fan or a fan that runs smoother.
Auto-shutoff is essential in a dehumidifier to prevent water overflow. This feature makes the dehumidifier shut off automatically when the water bucket becomes full. This key feature is vital when you buy a unit and use it in manual-emptying mode.
Energy Star Certification
The Energy Star label is a sign that the unit will not jack up your utility bills. 
Dehumidifiers that fulfill the strict energy standards set by the EPA receive the Energy Star certification. 
This means they are more efficient and use less energy. 
If you are looking to buy a 70-pint dehumidifier, ensure that it has Energy Star certification.
When buying something for yourself, price is the most crucial consideration. Similar is the case for dehumidifiers. The 70-pint dehumidifiers are more expensive than the smaller 50-pint and other smaller versions, so make sure you keep your budget in check. If you're willing to look, however, you may find affordable models with this capacity.
You should also check the warranty on the device that you plan to buy. A long and extensive warranty indicates quality. This warranty shows that the manufacturer is confident in the unit's ability to perform efficiently. If you have any issues while using the unit, you can contact the company to get support.
All dehumidifiers have a built-in water collection bucket. 
However, some also provide direct-to-drain water removal. They may use gravity to drain water out of the system or contain a pump that pushes it up and out. 
Due to their greater capacity, 70-pint dehumidifiers are more efficient and usually contain pumps for water drainage. It is a good idea to select such a model.
Benefits of A 70-pint Dehumidifier
The purpose of a dehumidifier in large spaces is to reduce humidity. 
Indoor humidity should be maintained between 30 to 50% to maintain a healthy, hygienic and comfortable environment.
Support Your Air Conditioner System
A dehumidifier helps keep the air dry and free from moisture. 
This significantly helps a home's air conditioning system efficiency by eliminating excess moisture, which traps heat that must otherwise be removed. 
Your air conditioner will work more efficiently once freed from the constant struggle to cool a humid area.
Mold and mildew can not only make your home look terrible but also cause serious health problems. They cause damage to your home, as well as the eyes, throat, and nose irritation. 
These allergens can also exacerbate chronic lung conditions such as asthma. 
A 70-pint dehumidifier effectively stops the problem before it starts. Removing the hot, above 60% humid air prevents the spores from thriving and reproducing and flourishing.
Due to their capacity, you can use a 70-pint unit to keep an entire home fresh and dry, protecting everyone who lives in it.
Remove Allergens From the Air
Besides the mold and mildew spores, the air in your house often carries common allergens like dust mites and bacteria. 
In humid environments, these multiply quickly. 
A 70-pint dehumidifier with built-in filters will remove allergens from the air. 
Frequently Asked Questions
How often do you need to empty a 70-pint dehumidifier?
This depends on how large the room is and how humid it is. 
A 70-pint dehumidifier extracts about nine gallons of moisture per day. Most models contain water traps between 1 and 2 gallons, which means you'll need to empty the water bin several times a day.  This is why most 70-pint units are attached to drain hoses for continuous draining.
How much energy is required to run a 70-pint dehumidifier?
Dehumidifiers use very little energy, in general. Typically, a hairdryer will use more power than a dehumidifier. The average 70-pint dehumidifier consumes 700W of power.
How much area can a 70-pint dehumidifier cover?
Again, this largely depends upon the humidity level of the room you are operating it in. The coverage area of most 70-pint options is up to 3,500 square feet. However, some claim that they can cover as much as 4,500 square feet. Below is a breakdown of how much area a 70-pint humidifier can cover under different indoor conditions.
● In mildly damp conditions, 2,500-3,500 square feet
● In wet or very damp conditions, 1,500-2,500 square feet
With its feature-rich design and Wi-Fi remote control, the FRIGIDAIRE 70 Pint Dehumidifier is the best 70-pint dehumidifier for most people in our opinion.  It provides the level of hands-off control most people want in a whole-house or basement unit.
The AIRPLUS 70 Pints Dehumidifier closely follows as our budget pick.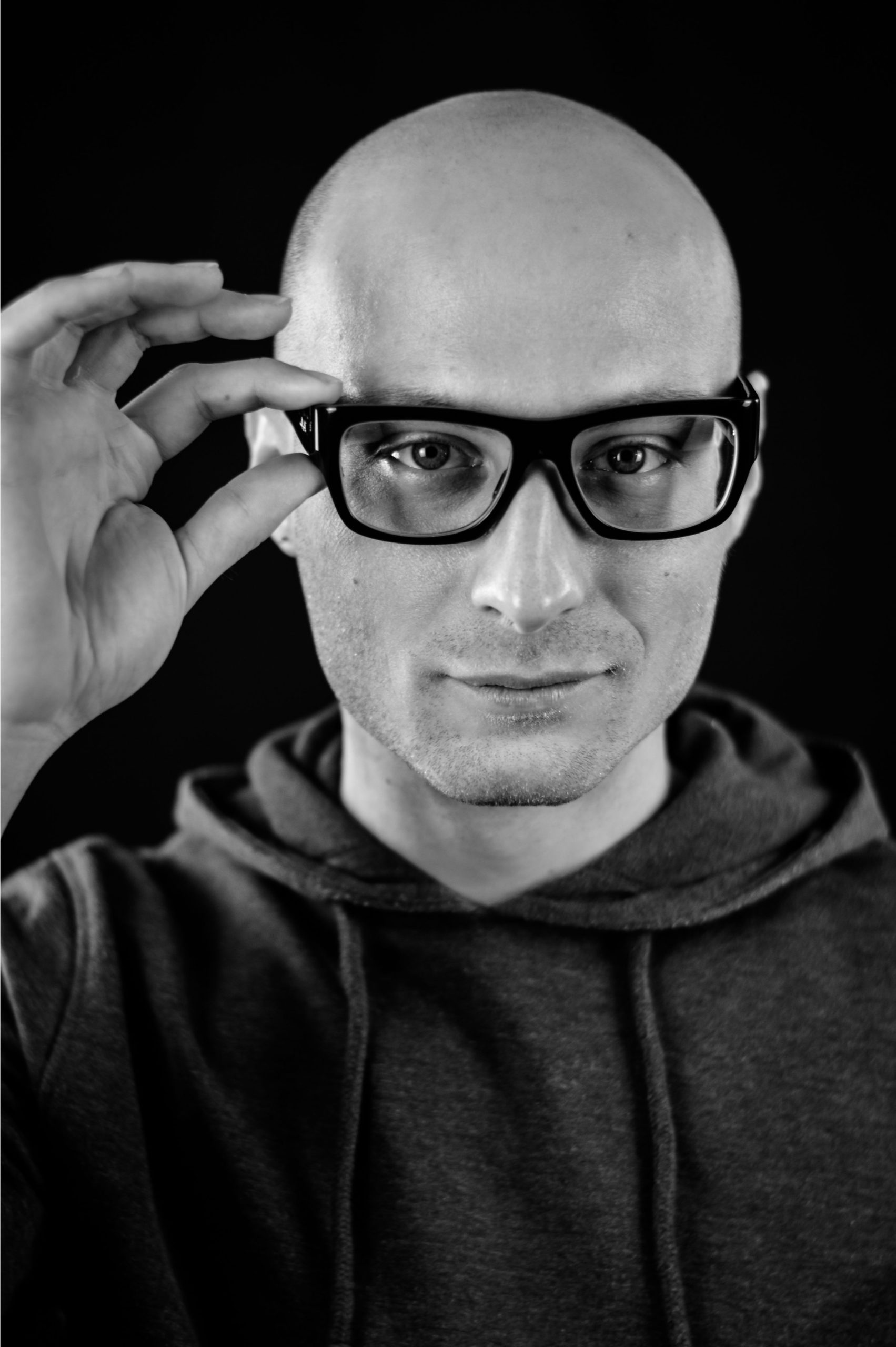 As a degreed engineer, I love new technology as much as you do (perhaps more). I also understand how to sort the best products from the rest. My team and I spend dozens of hours each week reviewing the best & latest products for your bedroom. Many are tested in-house, and others we break down based on our technical understanding. Whether you need a bed-cooling system, an adjustable bed, or a new CPAP machine – we've got you covered.