Are you a side sleeper looking for a comfortable mattress topper?
You've come to the right place.
Side sleepers require a softer, more compliant sleeping surface to prevent too much pressure on their hips and shoulders. 
A softer mattress also helps maintain proper spinal alignment and reduces back pain.
What's In this Buying Guide?
In this buying guide we recommend the best mattress toppers for side sleepers. 
Our top choices include mostly memory foam toppers because when it comes to pressure relief and body conformity, memory foam is the best material to use.
If you're a side sleeper, we also offer suggestions on how to pick the best mattress topper for your specific needs.
What do Side Sleepers Need in a Mattress Topper?
Pressure relief is what side sleepers most need in a mattress topper.
Side sleepers have the biggest problem with a firm mattress. Side sleepers are most concerned about the mattress pushing against their hip, shoulder, and ribs. This causes two issues.
One, pressure points can form under these areas, which can cause pain and soreness. Two, misalignment of the spine can lead to back pain.
Side sleepers require extra cushioning to prevent pressure point formation and maintain alignment. Soft mattress toppers will allow pressure points to sink deeper into the mattress, keeping them aligned with the rest.
But be careful not to go too far with the softness. If your mattress topper is too soft, it can cause your midsection to sink too deeply. This lack of support can cause back pain and pressure on some joints, such as the hips.
Refer further to our buying guide below (after the reviews) for tips on choosing the right mattress firmness based on your body weight and the firmness of your current mattress.
Best Mattress Toppers for Side Sleepers
ViscoSoft

Materials
Gel memory foam and down alternative

Cover
Removable and washable Cotton cover
Malouf ISOLUS

Materials
Ventilated gel memory foam

Cover
Removable and washable bamboo rayon cover
COONP Queen

Materials
Down alternative
Molecule AirTEC

Cover
Removable and washable cooling cover
eLuxurySupply Rayon
Birch Plush

Cover
Organic cotton cover with organic wool batting
LUCID 4 Inch

Materials
Gel ventilated memory foam
Linenspa 3 Inch

Best for side sleepers with hip or shoulder pain

Materials
Gel open cell memory foam
Pure Green

Materials
Natural latex foam
Sleep & Beyond

Best for year-round comfort

Materials
Organic merino wool

Cover
Organic cotton cover
Most mattress toppers only have one layer of foam. ViscoSoft's topper comprises two layers, each with a thickness of 4 inches. It almost looks like a mini-mattress.
The main layer is 2.5 inches of gel memory foam. It is covered with a 1.5-inch plush-down pad. This pad is attached to the base of memory foam with corner straps.
These two layers offer the perfect balance between firm and soft that side sleepers require. You can sink into the microfiber pad while the firm core of memory foam ensures that you don't sink too deeply.
The ViscoSoft Topper cushion prevents you from experiencing more pain in your hips or shoulders.
The topper is recommended for people who are over 230 lbs. The ViscoSoft topper will not sink due to its extra-thick profile of 4".
Sleeping is a concern. Memory foam is well-known for its heat retention. The ViscoSoft topper, however, sleeps cool for most people.
The microfiber layer is what separates you and the heat-retaining memory foam. The topper won't get too hot.
Also, the cooling gel in memory foam is helpful. It absorbs your body heat and cools you further.
The ViscoSoft topper is cool because of the breathable cotton cover. This covers also wicks away sweat.
The ViscoSoft mattress topper has a thick skirt that can be rolled up to keep the topper from moving.
The topper takes a while to reach its full thickness. However, you can still sleep on it within a few hours. The topper will emit a mild "new car" smell when you unbox the topper. It will disappear in a few days.
You have 60 days to test the ViscoSoft topper at home before you return it for a full refund and offers a 5-year warranty if you keep it.
This ViscoSoft Memory Foam Topper is Best For:
Side sleepers looking for an affordable and comfortable memory foam topper.

Side sleepers are looking for a mattress topper to soften their spring, latex, or foam mattress.

Heavier side sleepers may want a supportive and plush mattress topper.
The cover of the Malouf ISOLUS topper is made from bamboo rayon. Three significant advantages are offered by bamboo rayon fabric.
It has a soft texture that feels great on your skin. It is excellent for people who have night sweats or hot sleepers, as it is breathable and can wick moisture.
Three, bamboo rayon is hypoallergenic. The ISOLUS topper can help you sleep better if you have skin allergies or sensitive skin.
The ISOLUS mattress topper acts as a mattress protector by keeping allergens such as mold, dust mites, and pet dander away from your bed. The cover is removable and washable, so it's easy to keep clean and allergen-free.
Under the cover, 2.5 inches of ventilated gel memory foam is found. It features an open-cell (ventilated) construction which improves airflow and decreases heat retention. It also contains a cooling gel to absorb body heat.
The combination of the gel and ventilated design, along with the bamboo cover, keeps the ISOLUS topper cool for most sleepers.
If your body produces more heat than the average or is sensitive to heat, the ISOLUS topper may still be too warm for you. This is because it is memory foam.
We recommend the Pure Green latex or Molecule AirTEC toppers if you prefer to sleep hot. 
Off-gassing is another issue with the ISOLUS topper. When the ISOLUS topper is new, you'll notice a mild odor. It is unpleasant for some people. However, it will go away in a few hours.
The Malouf ISLUS Topper is an especially good choice for:
People with skin allergies or sensitive skin

Softening a firm mattress
A supportive mattress topper may be able to alleviate your back pain, regardless of whether it is caused by a bad mattress or an underlying health condition.
The COONP Down alternative mattress topper is great for pressure relief and support. This mattress topper has a soft, contouring feel that will fit around your pressure points without causing spinal misalignment.
Even for side sleepers, a mattress topper may be too soft. This can reduce support and worsen back pain. The COONP mattress topper is recommended if you wish to soften your mattress and still have adequate support.
It is more like a mattress pad. The terms topper and mattress pad are often interchangeable, so you can use either one.
The COONP pad is made with down-alternative foam fill. It doesn't sink nearly as much as memory foam.
You can enjoy the pressure relief from the mattress pad and still get the support you need with your firm mattress. This helps align your spine and decreases or eliminates back pain.
We do not recommend the COONP topper for people over 230 lbs. The topper is thinner and more comfortable than a traditional memory foam topper. However, the firm mattress beneath will still be felt. Instead, choose a 3 "-4 inch memory foam or latex topper.
The COONP topper is not recommended for hot-sleeping people or live in hot climates such as Florida. The 400TC cotton cover is very breathable, but the microfiber filling may feel too stuffy.
Putting the COONP topper on the mattress is simple. To allow the topper to expand, the manufacturer suggests leaving it for at least a few hours. It can also be dried in a dryer. Once it's ready to use, place it on your mattress and tuck the elastic pocket underneath the mattress to keep the topper from shifting. The skirt fits under mattresses between 8" and 21" thick.
Another benefit of the COONP topper is its washability. You will probably need a commercial-sized washer, however.
The COONP mattress topper is great for:
Side sleepers who need more pressure relief but don't want the mattress to be too soft.
The Molecule AirTEC topper is extremely comfortable with its 3-layer construction. It's designed like a full-size mattress. The three layers work together to provide just the right amount of pressure relief and support.
AirTEC's topper isn't as soft as memory foam toppers for side sleepers. The AirTEC topper cushions your hip and shoulder but doesn't make the bed too soft for your spine.
The Molecule topper is a great option for people of average weight and larger bodies. It measures three inches thick, so heavier sleepers will not feel weighed down.
We do not recommend the AirTEC topper for side sleepers who weigh less than 130lbs. The AirTEC topper might feel too stiff and not offer enough pressure-point relief.
The AirTEC topper works well if you prefer to sleep on your stomach or back.
AirTEC is a term that you may be curious about. It refers to the unique foam used at the top of the topper.
The AirTEC topper comprises three layers, as we have already mentioned. The top layer of the AirTEC topper is made from MolecularFlo foam. Therefore, it is more durable, responsive, and breathable than ordinary memory foam.
AirTEC foam can be found in the middle layer. This foam is open-cell, significantly improving ventilation and keeping the topper cool.
This base layer is made from RecoveryFlo foam. It provides support and durability. The topper is zoned to allow it to better fit your body and sleep position.
The cooling cover is another notable feature of Molecule toppers. The cooling cover is made from special fibers that rapidly dissipate heat.
All of this comfort and cooling don't come cheap. The Molecule AirTEC foam topper is the most expensive on the market.
We think it's worth it and so do many of our customers.
The Molecule AirTEC Topper is great for:
Hot side sleepers looking for a cool mattress topper.

Side sleepers who are heavier
To improve the comfort and feel of your mattress, the eLuxurySupply topper combines a Revoloft fiberfill with a bamboo rayon covering. It does two things.
One: It softens your mattress to increase pressure-point relief. Two: It doesn't make your bed a mushy swamp. Your mattress will still provide adequate support.
It cools your bed. The bamboo rayon cover makes the most difference to your sleep temperature. Bamboo fabrics are highly breathable and naturally cool.
The eLuxurySupply topper is an excellent choice for people with skin allergies and sensitive skin. Both the synthetic microfiber fill and the bamboo rayon cover are hypoallergenic.
The eLuxurySupply mattress topper has an elastic pocket. It can fit mattresses up to 18 inches deep. The entire topper can be machine washed.
The eLuxury Supply Bamboo Mattress Topper Is Great For:
Hot sleepers

Side sleepers who dislike the feeling of memory foam.
The Birch mattress topper is made from organic materials. These materials include the organic latex core and organic wool padding.
Latex is soft and comfortable, which makes it ideal for side sleepers. In addition, plush wool padding enhances the latex's soft feel and provides pressure point relief.
The topper's combination of latex and wool and a cotton cover keeps it cool and comfortable. The cotton cover is breathable and doesn't trap heat. Wool regulates temperature well.
The cotton cover and wool padding are great options for those who suffer from night sweats. Both materials can wick moisture.
The Birch Living topper is 3 inches thick, ideal for heavy people.
The Birch Living Organic Mattress Topper Is Great for:
Luxury buyers

People who want a true organic latex topper

Hot sleepers + night sweaters.
A memory foam topper will not work if your body becomes a heater upon getting into bed. A wool or latex topper is the best option. You can also use a down-filled topper.
The Lucid 4" topper is recommended if you like the feel of memory foam. The four inches of plush memory foam will make you sweaty and hot while the Lucid topper sleeps cool.
The secret to the foam's unique design is adding cooling gel.
The cooling gel removes heat from the body and makes you feel comfortable. However, cooling gel by itself is not enough. It stops cooling you down once it has absorbed a certain amount of heat.
The Lucid topper has a ventilated foam design. Memory foam has perforations to allow heat and air to escape from the mattress.
The Lucid topper doesn't come with a cover. To protect the Lucid topper, we recommend buying a waterproof and washable cover.
The initial off-gassing is another downside to the Lucid memory foam topper. When the Lucid memory foam topper is new, you can expect a mild "new car" smell. However, it will disappear in a few days.
The Lucid four memory foam topper comes with a 3-year warranty.
The Lucid 4 Memory Foam Topper is Great for:
Side sleepers looking for a plush, thick mattress topper.

Hot sleepers who need something cool

Heavier folks over 230lbs
This 3" Linenspa Topper is soft and comfortable. It conforms easily to your body, relieving pressure below your shoulder, hips, and ribs.
Pressure relief is especially helpful if you are suffering from an injured hip or shoulder or recovering from a procedure.
The memory foam softly wraps around your hips and shoulders, protecting the delicate area from pain.
The gel in the memory foam is not the only thing that keeps Linenspa Topper cool. Open-cell foam design improves breathability.
Some extra-hot people may find the Linenspa Topper too hot, but most customers slept cool.
Use breathable sheets or a bamboo/cotton covering to make it cooler.
The Linenspa comes without a cover. This will protect your topper from dirt, moisture, and other elements.
It may also emit mild off-gassing upon initial use. However, the smell disappears after a few days.
The Linenspa 3' Memory Foam Topper Is Great for:
Side sleepers with hip or shoulder pain.

Budget-conscious buyers

Hot sleepers
The Pure Green natural rubber latex topper has been GOLS certified organic and Greenguard Gold Certified. They also claim that the topper contains 100% natural latex.
The Pure Green topper is cooler than synthetic foam toppers and lasts longer thanks to its natural latex.
There are three thickness options for the Pure Green Topper: 1", 2", and 3. Side sleepers will prefer the 3" topper. The medium feel provides enough body contouring to alleviate pressure points.
You may find the 1" or 2" toppers a bit too stiff for your comfort.
The Pure Green topper does not include a cover. However, if you don't want one, you can purchase one or simply lay your regular bed sheet over it.
The Pure Green topper is more costly than other foam toppers in terms of price. The best choice is a foam topper, a queen-sized mattress topper in the $100 price range.
This Pure Green Natural Latex Topper Is Great for:
People looking for an organic mattress topper

Softening a firm mattress

Hot sleepers
The Sleep & Beyond wool topper is more like a fluffy mattress pad. The topper is thick enough to soften a mattress but not so thick that you feel like you are sinking into the bed.
This is the perfect option for side sleepers looking for more pressure relief and support.
A natural wool topper has the greatest temperature regulation. The Sleep & Beyond pad will keep you cool in the heat and warm when it gets cold.
The main problem with the Sleep & Beyond topper is its price. It is made from organic wool and cotton and costs more than regular foam toppers.
It is also not washable. Again, it's the materials. You are responsible. Natural wool can shrink easily in the washer or dryer. To protect your topper, you'll need a washable cover.
The downside to the Sleep & Beyond topper is the need for regular fluffing.
The Sleep & Beyond Organic Merino wool topper is great for:
Anyone looking for an organic wool topper

Side sleepers looking for a mattress topper to soften their firm mattress but not make it too soft.
Buying Guide: Mattress Toppers for Side Sleeping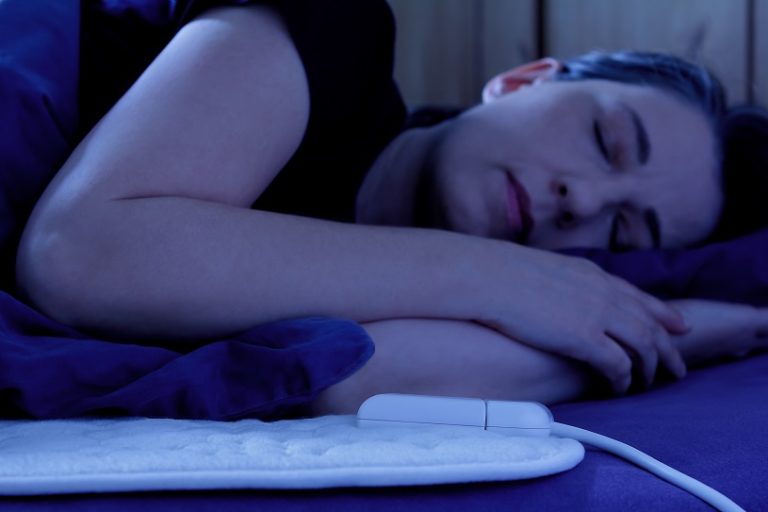 If your spine is not aligned correctly, sleeping on your back can lead to soreness and pain. 
A too-soft mattress can cause your spine to sink lower than the rest, leading to back pain and spinal misalignment.
Soreness can develop around the hips and shoulders if your mattress is too firm.
Firmness is the most critical factor when selecting a mattress topper for side sleeping. 
Many side sleepers require a medium to the soft mattress topper. Your body weight will determine the level of firmness you need.
Side sleepers under 130lbs should consider a soft mattress topper. 
Side sleepers weighing between 130-230lbs and over 230lbs should get a medium comfort topper.
Consider how firm your current mattress is. A softer topper can balance out a mattress that is too firm. To ensure your bed is not too soft, use a medium topper if it's medium-firm.
Some other important considerations are:
Material

 Memory foam toppers offer the best pressure relief for side sleepers. Latex toppers are cooler and more responsive than regular latex. Toppers made from wool are excellent for temperature regulation. Alternative toppers made from down are great for people who need to soften their mattresses without losing support.

Thickness

 Generally, thicker mattress covers are more comfortable. These are better for heavier sleepers. A 3" topper will work for most side sleepers. A 4" topper is recommended for those who weigh more than 230 lbs. A 2-inch topper will provide you with the perfect balance of support and plushness. For more information on the impact of thickness on comfort, see the next section.

Durability

 Natural latex toppings are the most durable. They can last up to 10 years. Depending on their density, foam toppers can last anywhere from 3 to 8 years. Foam toppers with a lower density (less than 4 lbs) will last longer, but they'll need replacing sooner.

Cover

 A removable cover makes cleaning the topper easier. To prevent the topper's shifting, some covers include elastic pockets.
What is the Best Topper Thickness for Side Sleepers?
How thick a mattress topper is determined how much support it has. 
A 2" mattress topper will give you more support (or sink deeper) than a 1-inch one, which makes it feel softer. 
Because it has more give, a 4" topper will feel even softer.
Side sleepers require more sinkage than others (for pressure relief and spine alignment), so we recommend a topper at least 2 inches thick.
We recommend a 3" topper or 4-inch topper for side sleepers who are average in weight and overweight.
If you suffer from shoulder or hip pain, a thicker mattress topper may be a better option. A 3" or 4-inch mattress topper will provide more cushioning. In addition, memory foam provides better pressure and pain relief than latex.
Another thing to consider when choosing the thickness of a mattress topper is the firmness of your current mattress.
To soften your extra-firm mattress, you will need a thicker (3" minimum) topper. A thinner topper may cause the firm mattress beneath to press against your hips, ribs, and shoulder.
A 2" mattress topper might be sufficient if your mattress is medium-firm.
Without compromising support, a 1" or 2" topper can soften your mattress. A wool or a down-alternative mattress pad is also available.
How We Rate Mattress toppers for Side Sleepers
When rating mattress toppers, side sleepers should consider three things: firmness, value, and quality of materials.
We rate soft mattress toppers higher because they offer the most pressure relief for side sleepers.
We rate toppers with high-density foams as higher quality. We also look for CertiPUR-certification to ensure we recommend only safe and environmentally-friendly toppers.
Natural and organic latex toppers are the best.
Value for money is the last factor. Are the quality and experience of the topper and the mattress worth the money?
We give high marks to mattress toppers that are affordable and provide a comfortable sleep experience.
Frequently Asked Questions
What mattress topper is best for side sleepers suffering from hip pain?
ViscoSoft is a high-quality memory foam topper. This will provide you with the most comfort and pain relief for your hip.
Which mattress topper is best for side sleepers who have back pain?
Side sleepers who have back pain should consider a medium-comfort mattress topper. It will cradle your pressure points but not make the bed too soft.
What is the best mattress topper for side sleepers?
This depends on many factors, including your weight, the firmness of your mattress, and your back pain.
A medium or soft comfort topper is the best option for most side sleepers.
Is a memory foam topper good for side sleepers?
A memory foam topper can be used for side sleepers. It hugs your body and relieves pressure below your hips, shoulders, and rib cage.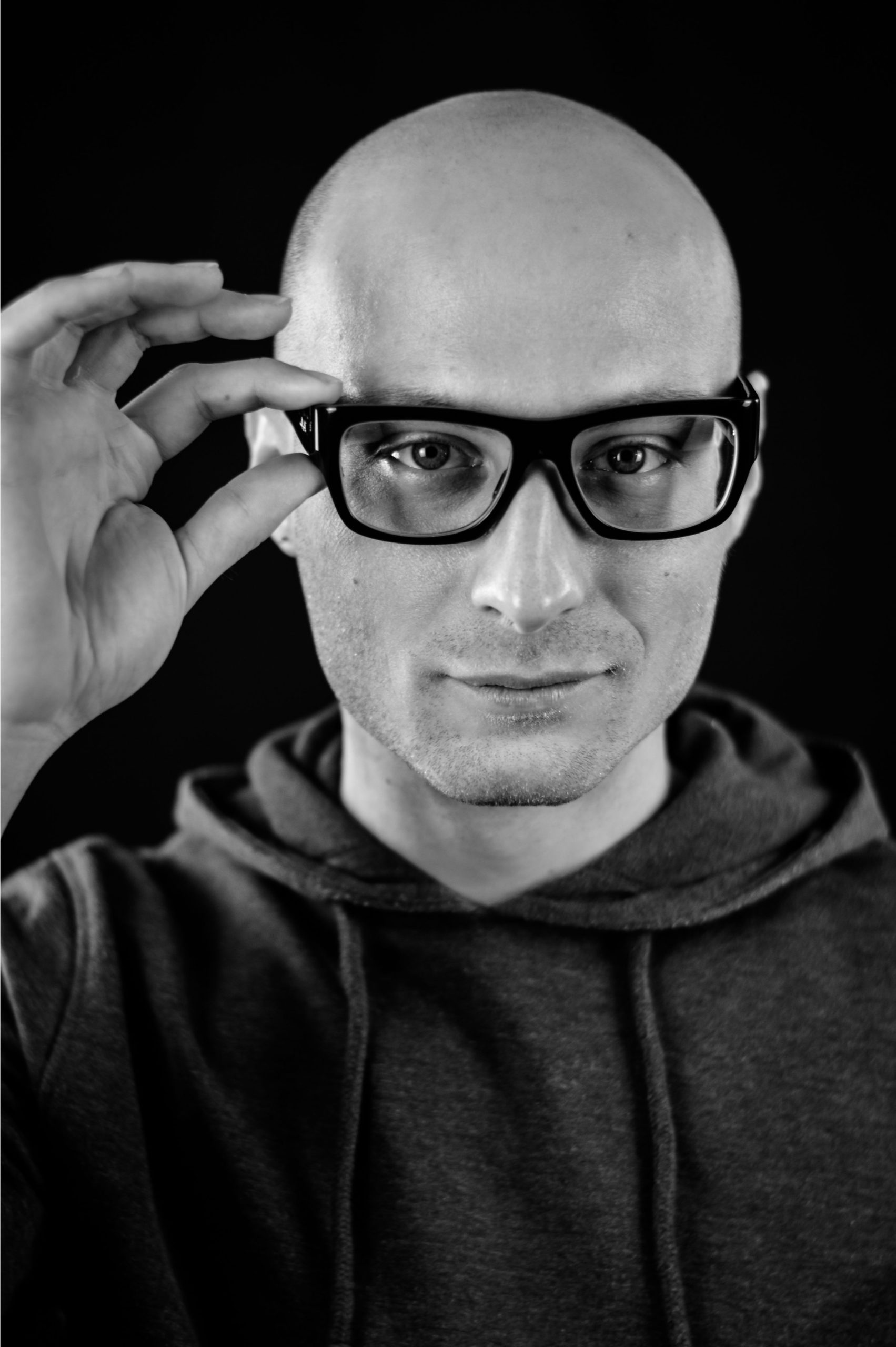 As a degreed engineer, I love new technology as much as you do (perhaps more). I also understand how to sort the best products from the rest. My team and I spend dozens of hours each week reviewing the best & latest products for your bedroom. Many are tested in-house, and others we break down based on our technical understanding. Whether you need a bed-cooling system, an adjustable bed, or a new CPAP machine – we've got you covered.