The GhostBed adjustable bed offers great features at a very affordable price. You can adjust the head, foot, and massage mode, as well as turn on the under-bed lighting.
There are also USB ports on each side of the bed.
We have only two real complaints: the split base is a bit difficult to assemble, and the lack of backlit buttons on the remote control.
Other than that, this is a screaming deal for a well-built, feature-rich adjustable base.
What's in This Adjustable Base Review?
This GhostBed Adjustable Base takes just 10 minutes to read.
GhostBed Adjustable Bed Base
1. Multiple Positions With Memory Option
You can adjust the base to different positions, including the top and bottom (up to 70° for the top and 60° for the bottom). The motors operate quietly and smoothly.
To adjust the base to a specific position, you can use the up/down button. In addition, you can press the preset buttons to position the base faster and more quickly.
These three preset positions are for TV, zero gravity, and lounge.
If you'd like to add a custom position as a preset, use one of the memory buttons. There are two of them, so you can set two custom presets.
2. Multifunctional wireless remote control
The included wireless remote control allows you to control all features and settings of the GhostBed adjustable bed.
Split bases come with two remote controls. One for each side of your bed. You can also sync the two bases and use just one remote control to operate the bed.
The remote has a flashlight built-in that can be used to find things in the dark.
The remote control has one problem: it lacks backlit buttons. This makes it difficult to use in the dark.
The Ghostbed adjustable base offers a head and foot massage in varying intensities. In addition, the massage can be set to automatically turn off after a certain time.
The GhostBed base has a powerful massage feature, which is not possible with other adjustable bases. It can relieve tension and soreness from long days at work.
It doesn't rattle like other adjustable bases. Instead, it is quite enough to allow you to drift off to sleep with no noise disturbances.
Underbed lighting –

 dim enough to not wake your partner but bright enough to prevent you from stomping your toes when you get up in the morning. The remote control can turn on or off the under-bed lighting.

USB ports-

 If you need to charge your tablet or phone at night, there is a USB port on each side of the bed.
GhostBed's adjustable base is all steel and can support up to 750 lbs. In addition, the base has a retainer bar at its bottom and a non-skid surface to keep your mattress in place as you adjust it.
The base includes six tubular steel legs that measure 12" in length.
If you want to add a headboard, you can order brackets on their official website.
The GhostBed adjustable base comes in charcoal grey fabric. You can also set the base up inside a bed frame if you don't like the modern style.
GhostBed's adjustable base is suitable to use with any type of mattress, including hybrid, memory foam, spring, or latex.
It is also suitable with different thicknesses. A thicker mattress (14 inches or more) may not be as flexible, especially if it's a hybrid or spring mattress.
The GhostBed Mattress is an excellent choice if you're looking for a new mattress that will go with your GhostBed adjustable base. Leesa is another good option (and very affordable).
GhostBed's adjustable base is priced in the middle of the range. However, it's still comparable to more expensive brands in terms of performance and features.
It is one of the most affordable adjustable bases on the market.
The GhostBed adjustable bed is available in three sizes: twin, queen, and split-king.
As we have already mentioned, the base is not equipped with headboard brackets. These can be purchased separately on GhostBed's website. If the 12" legs that come with the base are too short, they also sell 6′" legs.
Customer Feedback and Sleeping Experience
Customers love the GhostBed adjustable base, especially when you consider the price. It's reliable, quiet, and offers many options and features.
You can adjust the bed to your desired position using the preset buttons for zero gravity and lounge. The two memory buttons can be used to create your presets.
A preset to prevent snoring would be nice. However, you can adjust your head until you find the position that opens up the airways. Once you find it, save it using one of the memory buttons.
Many people say that the massage function is superior to adjustable bases. It is more powerful and quieter.
We have two major complaints – about the assembly process and remote control.
The assembly process for the split King is tricky. You have to force the pins to align appropriately to get them to lock together.
The problem with the remote is that there are no backlit buttons. It's hard to remember where each button is, so you end up turning on a light to adjust the bed.
GhostBed's adjustable base comes ready to assemble without any tools.
Attaching the legs to the base is the only job.
Split King orders will require you to connect both halves. Many customers complain that this is difficult because the pins aren't perfectly aligned.
Is GhostBed's adjustable base loud?
No, it's not. Although the motors make some noise, it is much less than those with more adjustable bases. So when you adjust the base or activate the massage function, it stays relatively quiet.
Does GhostBed's adjustable base feature a wall-hugging function?
It doesn't.
Can the GhostBed adjustable bed base be used with a regular frame?
Yes, the GhostBed adjustable bed base can be used inside a bed frame.
Final Verdict: the GhostBed Adjustable Base Is Perfect for You If...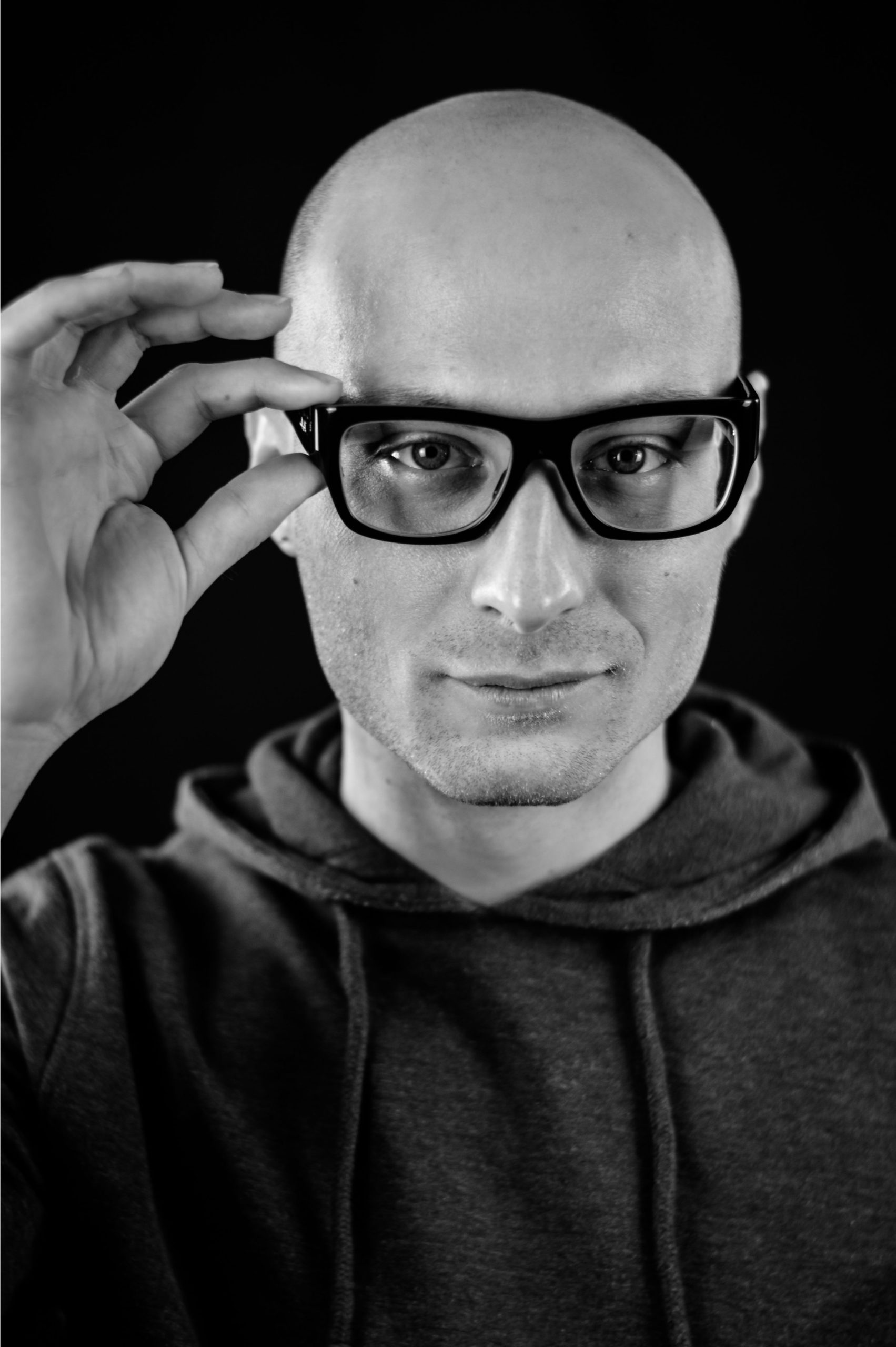 As a degreed engineer, I love new technology as much as you do (perhaps more). I also understand how to sort the best products from the rest. My team and I spend dozens of hours each week reviewing the best & latest products for your bedroom. Many are tested in-house, and others we break down based on our technical understanding. Whether you need a bed-cooling system, an adjustable bed, or a new CPAP machine – we've got you covered.