A bed bug is visible to the naked eye. Adult bedbugs are reddish, oval-shaped, flattened, and between 1/4 and 5/8 inches long. Their flat shape makes them able to quickly hide in small crevices.
When they suck the blood, their bodies get extended and swell up. Eggs aren't placed on the host's body; they're usually found near the host's resting place.
Another type of insect looks like a bird-infesting bed bug. These bugs are usually limited to birds' nests.
Female bed bugs lay their eggs in cracks and holes along the edges of beds, box springs, and bed frames. They additionally take up different breaks and holes throughout the infested rooms. There are several different types of zone including behind picture casings, wall coverings, baseboards, and along the edge of floors.
Bed Bugs hide in crevices during daylight hours.
They hide in the folds and tufted parts of beds, in the spring coils, in the breakages and empty spaces of bedsprings, in the gaps between the headboard and footboard, and under the mattress. They're usually located in bed frames, inside cabinets, and on the bases and sides of drawers.
They usually feed on human blood.
Bedbugs use their piercing mouthparts to suck blood from their hosts without causing any pain. Bed bug bites usually don't cause any health issues.
The skin may become irritated or even inflamed due to the saliva infused by the bed bug bite. You might get a tiny, hard, swollen, whitish spot on each bite. They don't live under the skin.
If you're experiencing gnawing sensations during the day, it could be a sensitivity issue.
Bedbug females lay 200 eggs, usually at the rate of three to four a day.
Eggs are put into cracks, crevices, and other isolated and protected locations.
After sucking blood, females lay their own eggs. Eggs will hatch in two to three weeks into nymphs. Nymphs begin eating immediately after hatching from eggs.
With access to nourishment and at normal temperatures, the nymphal stage lasts from 14 to 30 days. Their skin sheds its outer layer five times before they become adults.
Under ideal conditions, bed bugs will mature within four to nine weeks after hatching.
Bed bugs normally live for six to twelve months and they feed regularly throughout their life.
Bedbugs can survive for several months without feeding and their reproduction rate is high.
Despite the common belief that bedbugs prefer human hosts, they will also feed on different animals, including poultry, rodents, cats, dogs, and even birds.
They regularly feed at nighttime but they also feed at places that have less interaction.
How To Identify a Bed Bug Infestation
Regardless of whether the bugs themselves cannot be found, their hiding spots can be located by looking for the spots where feces often appear.
When the engorged bugs are pulverized, fecal and bloody stains appear on sheets and pillowcases. These are the signs of an infestation.
Cracks and fissions in head and foot sheets join sides rails and backboards
Look at the sleeping cushion's top, sides, and bottom. Look for any catches, crease, or tear.
Look at electrical switch plates, wall paintings, and magazine covers for clues
Look for cracks in the mortar or creases in the wallpaper.
Check out electrical equipment such as radios, tele­phones, televisions, etc.
Look for any cracks or holes in the wallboard, and check out the tack strip underneath the flooring and behind the base
Check out used mattresses, bedding, and furnishings. Many more updated sleep cushions don't offer as much protection against the bed bug as older models.
Treating Mattresses For Bed Bugs
If any gaps or tears exist between the mattress coverings, then beds bug and egg infestations might be occurring on both the inside and the outside.
Put dust into the duster. Remove light switches and electrical outlets from their original locations and clean out any dirt from inside the holes. If there are any items that hold the divi­der down, tidy them up using a little paintbrush. Use a little paintbrush to remove dirt from around the edges of the mattress.
Dust all joint areas of the bed frame. If possible, disassemble the bed frame and treat it from all sides with dust and air.
Once your mattress has been treated for bed bugs, wrap the entire thing up using the Bed Bugs Safe Mattresses Encasement. You can use these spreads to maintain your quaint little inn without having to treat it again.
To really get into the splits and holes with the Pyganic dust, use a bulb 4-ounce duster. A second method used for cleaning up would be using a little paint brush or cosmetic brushes to put a small quantity of dust on the end of the bristles, brushing into cracks and crevices.
Bed Bug Treatment: Preparation Procedure
To make bedbug checks easier, clean up any clutter in your bedroom. Be careful when transferring items from one place to another. You might accidentally bring any bugs with you.
Turn the furniture over so you can inspect and clean any hidden spots. All furnishings must be pulled away from the wall. Also, remove all the drawers from your desk.
If additional bugs are found under the mattress, they may be hidden within the frame, so it is advisable for you to remove the mattress from its frame.
A monitor gadget, for instance, Bed Bug Monitor Trap ought to be placed around the infestation area to determine where a large number of bedbugs live.
To prepare the fabric for spraying, evacuate the fabric. If the mattress has been infested with bed bugs, consider encasing it by using Mattress Safe. These encasements keep the bedbugs from entering or leaving the bedding.
First, remove everything from your room including clothes, electronic devices, bedding, etc. Then, take these things to a dry cleaner to be cleaned. Finally, wrap them up in plastic bags with Nuvan Stripe tape for some days. It prevents the bed bugs from surviving in the item.
You need to make sure that there aren't any places where rats, birds, or bats could live because these animals might carry bedbugs.
Spray fluid bug sprays or pressurized canned products:
Spray around and under your bed baseboard close to the bed. Once the drawers are removed from the furniture, the cabinets need to be sprayed, and additionally the base and sides of each drawer. Don't treat inside the drawers. If necessary, the clothes in the drawers need to be removed and cleaned.
Spray around storage rooms, door jambs, and entrances.
Spray shaping at the ceiling and floor. Shower near windows.
Spray the creases of your drawers, both top-and bottom-drawer ones. Spray them from underneath. Splash where dressers rest against the floor.
Spray under the bed, shower seat, and underneath the seat.
Spray all baseboards and free mortar, behind the edge of bedsprings and beds, and along the outline of beds.
Don't use any type of surface treatment on items that people will be lying down or sitting on unless using an item specifically designed for that purpose. Bedding that has been invaded by insects shouldn't be treated, but instead needs to be removed, placed into sealed bags, and taken for cleaning and disinfection.
Add 8 milliliters (about 1/3 ounce) of Temprid SC to one gallon of water. Remember to use whatever you mix up within 24 hrs. To confirm the shower example to fogs, turn the spout. For most showers, a low fog is ideal, but you might need to use a stream to enter some cracks and crevices. If you can't open the brake and cleft pedals, use one of the pressurized cans with its split and hole tip to go inside them.
Temprid SC controls populations of bed bugs that are resistant to pyrethroid insecticides.
With plagued bedding, wash the sheets and comforter before reusing them. Use Temprid to treat tufts, creases (overlaps), edges, and any other spots until they're damp. Allow drying before changing beds. Try not to shower bed cloths
Apply Temprid SC to bedsprings and box springs, including any cracks and crevices, including all breaks and connections, and on the inside of the edge or frame of the mattress itself.
If they're found in upholstered furnishings, treat them to just the invaded tufts, folds, overlaps, and edges; however, never make a difference to flat surfaces where humans will touch them later. If there are insects that intensely infest furniture (in pads and/or batting), use an insecticide cleaner or fumigate them.
Add 10ml (about 3/4 cup) OptiMate CS to 1 gallon of water. Remember to use it within 24 hrs and adjust the sprayer set to fog. A low fine mist is best for most splashes, but you might need to use a stream to get into some tight spots and gaps. If you can't get into the splits and/or can't reach the bottom of the hole, use one of the mist concentrates with its breaker and crack tips to enter these ranges.
Use a fine, medium-weight spray to mist harborages including cracks, bases, free joints, under nightstands, beneath underlayment, and to springs and mattress frames. You shouldn't apply to furniture or sleeping pad materials where people will be lying down or sitting. You shouldn't deal with swarmed bedding, but rather you should evacuate it, put it into bags, and take it to the laundry room where it can be washed and dried at high temperatures.
Use as a split and fis­sure treatment for all baseboards, molding, under­neath floors and cover­ages, store­rooms, racks, shades and furniture, and pictures that could be harboring blood sop.
Aerosol bed bug treatments like Temprid Ready Spray, Alpine PT, and Bedlam Plus are all great products to use – here's how:
Basically, attach the plastic nozzle to the mist concentrate sprayers. Use as a break and whole lotion where you confirm bed bug infestations happen.
This includes beds, box springs, inside drawers, clothing storage units, shade bars, empty spots, flooring corners, high and low dividers, wallpapers, and wallpaper borders.
Preventing Bed Bug Infestations
It's important to evaluate used furnishings, especially beds and mattresses, before bringing them into the house. Sleeping cushions, especially, carry the greatest risk of harbor­ing bed bugs and their larvae. It would be best if you were careful about getting used furniture, especially overnight lodging.
We've joined in our setting up by putting bed bug traps in hotel rooms. If feasible, bring an electrical light with you and check the room thoroughly before you leave. Also, you may want to vacuum your luggage when you get back home so that you don't transfer any bed bug pests into your house.
There are confinements on how beds both Mattress Safe Bed Bug Encasements and Active Guard Mattress Liners methods for mattress treatment.
Mattress Safe Encasements
Mattresses safe products are bed encasements to put over your bedding or box springs so you don't need to throw away them. They're guaranteed to be free from bed bugs.
If you're using an unlabeled insecticide on your mattress or box spring, apply it first on your bedding or box spring, then cover it up. It has a protective cover that keeps the bedbugs inside the enclosure so they can't escape. Keep the encasements up for at least one year. Because of the bed bugs' life cycle, they may not be able to survive longer than that.
Bed bugs can be treated effectively by using active guard mattress liners. They eliminate bedbugs and dust mites within 72 hours and prevent them from spreading throughout sleeping pillows.
Active Guard Liners are like fitted sheets; They come in single, full, queen, and king-size sheets that go up to 17 inches deep.
If you don't want to use mattress encasements or active guard liners, then use bed bugs spray products called Cimexa Dust, Temprid SC, Phantom Aerosols, Bedlam Aerosols, or Sterifab.
Can I Keep Bed Bugs From Entering My Home?
To prevent bedbugs from entering your premise, use these precautions:
You may anticipate some insect infestation after coming back from an excursion if you wash any clothing or bedding used during the trip. Do it immediately.
If you buy used furnishings, inspect each piece thoroughly before bringing it into your home.
Don't bring used bedding, bed frames, box spring, or upholstery into your house.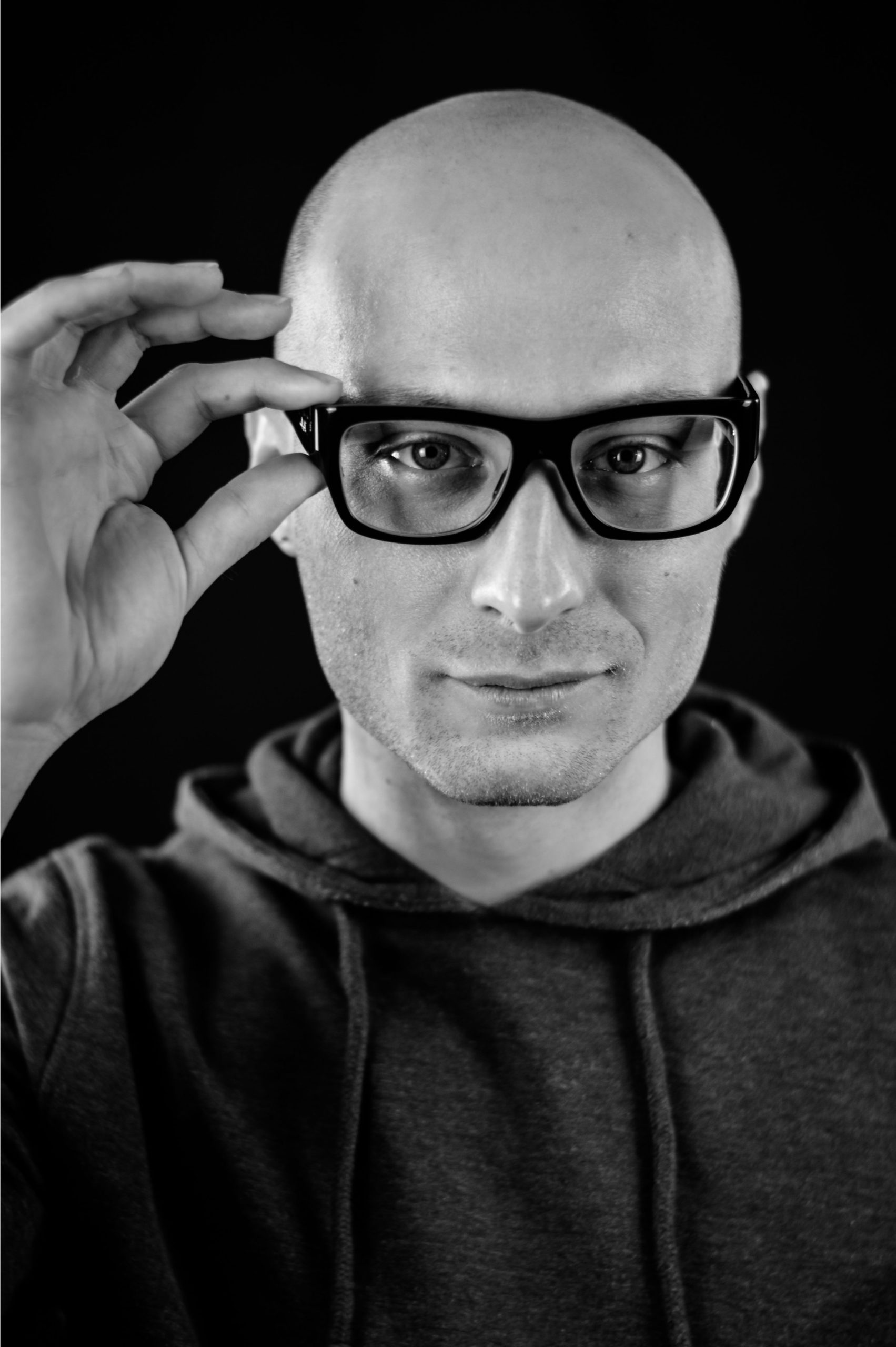 As a degreed engineer, I love new technology as much as you do (perhaps more). I also understand how to sort the best products from the rest. My team and I spend dozens of hours each week reviewing the best & latest products for your bedroom. Many are tested in-house, and others we break down based on our technical understanding. Whether you need a bed-cooling system, an adjustable bed, or a new CPAP machine – we've got you covered.